By See Girl Work
With a smart profile and a well-honed strategy, LinkedIn can become a powerful partner in building your personal brand.
There has never been a more powerful professional networking tool than LinkedIn. Everything that fuels your personal brand lives and breathes on the network.
It's the online centre for meeting people, sharing content, and creating and building business relationships.
With a smart profile and a well-honed strategy, LinkedIn can become a powerful partner in building your personal brand.
RELATED: Facebook and LinkedIn Join Forces to Empower Women in Technology
Use Keywords
When someone searches your name, LinkedIn will typically show up at the top of the results — making your profile their most likely resource for learning more about you.
LinkedIn makes you visible to decision-makers who are looking for exactly the services you provide. Brimming with the right keywords, your LinkedIn profile connects you with people who need what you have to offer.
Join Groups
More and more, you need to be connected to others who share your expertise and interests. Use groups and connections to identify which doors you may want to be opened.
LinkedIn groups make it easy for you to be part of targeted discussions so you can stay on top of industry and community trends. It allows you to be part of the right community and the right conversations.
If you're looking to get in to see a client or potential business partner, LinkedIn can be an amazing source for generating leads for sales, partnerships and collaborations.
Publish Content
Your personal brand is your identity and reputation, it is important to make yourself interesting and valuable. Posting thought leadership content is a fantastic way to do this.
Through the way you write your summary to the content you share in your activity feed, LinkedIn lets you showcase your expertise and express your point of view. It's not just about accomplishments. It's about your unique perspective.
You can now integrate images and videos into your LinkedIn profile summary and experience, making it a true multimedia portfolio of who you are, what you have to offer, and why your work is valuable.
And with the new custom background feature, you can add images to the top of your profile making it more interesting and differentiated.
RELATED: Strengthening Your Personal Brand
Ask for Endorsements
Endorsements help confirm your strengths and skills. Recommendations allow you to put the spotlight on testimonials that are associated with your various roles.
Make Connections
LinkedIn allows you to organize and manage all your contacts. You can add your email and phone contacts to your LinkedIn connections — making it the only tool you need to find the key players in your community, even when they switch jobs.
Thanks to tagging, you can group your contacts and communicate with them by category.
The Take Away
In today's digital era,  your professional reputation and your chance of achieving and exceeding your career goals are more dependent than ever on how you present yourself online.  Do not "set it and forget it." Be mindful of your online presence and seek new ways to use your channels to their full potential.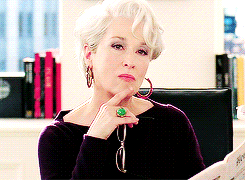 This piece originally appeared on The See Girl Work blog.