The Style Line's 6th Anniversary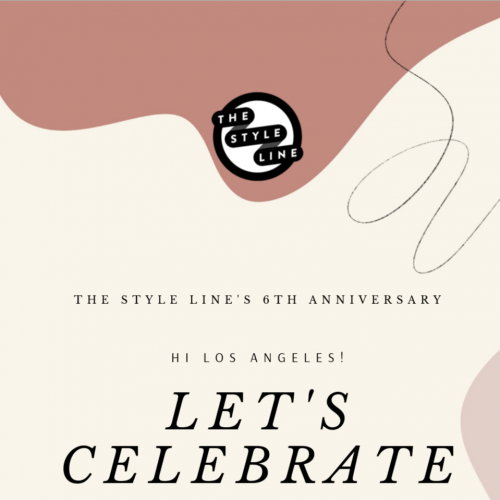 VENUE: GALERIE.LA at Row DTLA
ADDRESS: 767 S Alameda St., Los Angeles, 90021
Get Tickets
In an effort to connect with The Style Line's growing global community, each year they celebrate our business birthday in a different city that they are active in. From their third birthday in Portland at Johan to their fourth birthday in Austin at Byron & Blue to last year's event at Maman here in NYC, this year they're heading west to ring in their sixth year.


The Style Line is thrilled to connect with members of the Los Angeles creative community (many of whom we've had the opportunity to feature here on The Style Line over the past few years). Join them on August 8th from 6:00-8:00 PM at GALERIE.LA (our interviewees and gracious hosts for the evening) and enjoy a special performance by Sister.
Everyone must RSVP by email by August 5th!