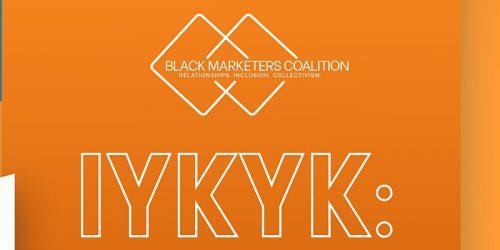 IYKYK: Protecting Black Brands
By
Her Agenda Staff
Oct. 6 2021, Published 8:00 p.m. ET
Get Tickets
Join the Black Marketers Coalition to learn more about how to protect Black marketers their brands legally as well as through organizational leadership!
The Black Marketers Coalition presents a live discussion on how to protect Black brands. No matter if your brand is internal to a marketing team or organization, or if you're an entrepreneur and want to know how to legally protect your brand - this one is for you! Join us for an hour of honest conversation with some of our favorite Black marketers and legal counsel!
Roy Broderick, Jr. | President & CEO, Authentique Agency
Shaunette Stokes, Esq. | Managing Partner, Stokes Law Group, PLLC
and moderated by Sequoyah "DataBae" Glenn, MBA | Founder
Have questions or want an invite to the Coalition? Email us at heyyall@blackmarketerscoalition.org and we'll get back with you within 48hr.
Check them out on Instagram & LinkedIn to stay abreast of the latest happenings @blackmarketerscoalition.