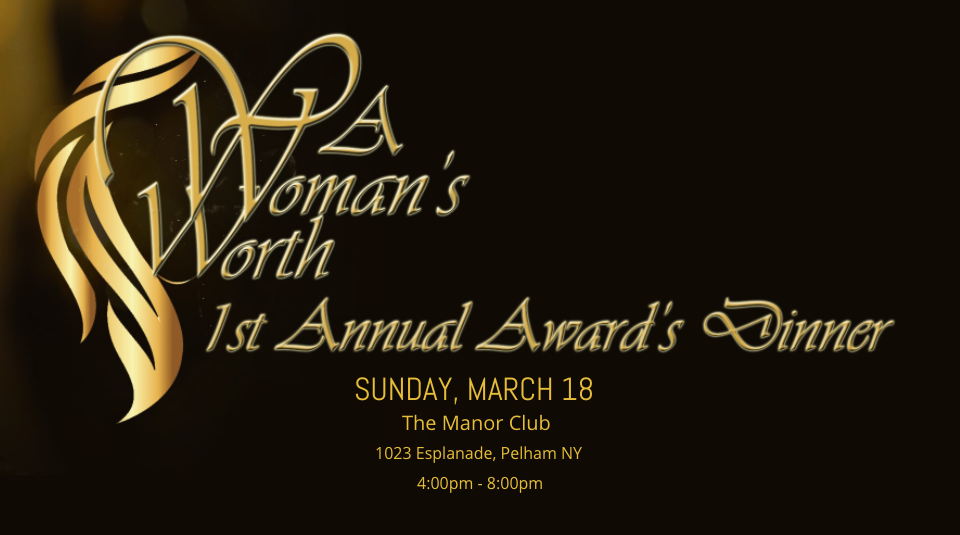 A Woman's Worth Awards Dinner
By
Her Agenda Staff
Mar. 17 2018, Published 8:00 p.m. ET
ADDRESS: 1023 Esplanade, Pelham, NY 10803, USA
Endless Voice Productions is always looking at strategies to broaden the range of activities it hosts in support of its mission. The countless testimonies received after the showings of The Wounded Soul catalyzed the creation of A Woman's Worth ("AWW") Awards. We are therefore honoring women who have been abused, disadvantaged, or marginalized, and have used their challenges as a springboard for change – understanding their purpose and their worth. A woman's worth is invaluable when she understands her purpose.
EVP wants to recognize these women, who, against the odds said "I can" when others said "she could not" or "would not." A Woman's Worth is in who God says she is!
The AWW Awards acknowledge the strength of character in women in the Tri-State area (NY, NJ, CT) who have purposed to advance humanity by her optimism and determination. Looking inward and then upward. Making a decision. Taking a step. Making a difference. Building bridges and relationships!
EVP finds it humbling, and inspiring to continue to play a role in a greater cause. As we build one – we ultimately build each other.