BEYOND BUDGETING: HOW TO PUT TOGETHER A FINANCIAL PLAN YOU'LL ACTUALLY USE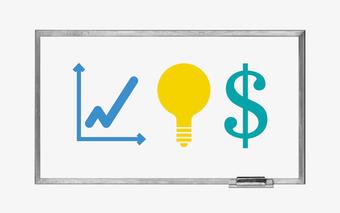 VENUE: GA NYC (Manhattan), HQ
ADDRESS: 902 Broadway 4th Floor, New York, NY 10010, USA
Get Tickets
Financial planning isn't about spreadsheets, graphs, or charts, it's about getting to the root of what you really value and learning how to use money as a tool to help you reach your goals and live your best life.
YOUR GOALS: What is your current relationship with money? What do you really want to accomplish in the next 3 years? 5 years? 10 years? What really matters to you?
5 AREAS OF FINANCIAL PLANNING: Now that you have a clear idea of where you want to be, let's fill in the steps it will take to get there. We will go through strategies to maximize your money in 5 areas of financial planning, Earn, Save, Spend, Invest, Protect, and talk about: We'll talk about how to negotiate raises and rates, analyze your spending without a budget, save automatically, start investing with any amount of money, and whether or not you really need that insurance.
PUTTING IT ALL TOGETHER: You're probably wondering where in the world you're supposed to start even tackling this to-do list! We'll talk through exactly how to actually implement all the new items on your financial to-do list.
Why it Matters: Money is a huge cause of stress for many of us and lack of financial literacy can keep you in an endless paycheck-to-paycheck cycle. By examining and understanding your relationship with money and learning some key strategies, tips, and habits to make financial progress, you will have the confidence to move forward on your goals and create a clear path to reaching them.