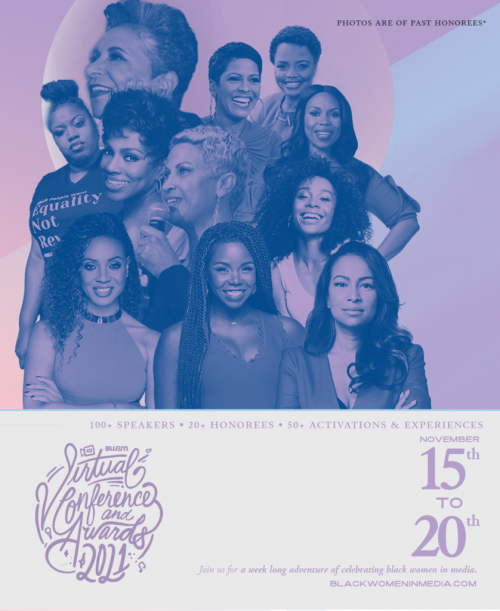 Black Women in Media 2021 Conference + Awards
By
Her Agenda Staff
Nov. 14 2021, Published 7:00 p.m. ET
Get Tickets
For the first time ever, Black Women in Media is going virtual for tjeir conference and awards. Join us for inspirational speakers, expert workshops, and connect networking with a community of high profile women in all things media.
Last year we all learned to PIVOT. This year, attendees will have the opportunity to hear from powerful and dynamic speakers who will provide insight on how Black women are successfully leading innovative and creative ideas as well as securing career advancement opportunities.
On November 15th-20th, Black Women in Media will host a week-long adventure of powerful awe-inspiring Activations and Experiences. #BWIMCon will start the week and continue for a total of 5 days. The conference will entail a variety of panels, special guest speakers, masterclasses, a virtual mall featuring Black-owned businesses, a self-care and wellness component, and entertainment. On the final day, #BWIMAwards will conclude our 6-day adventure with an awe-inspiring awards ceremony celebrating 20+ Black women, our magic, creativity, genius, and resilience.