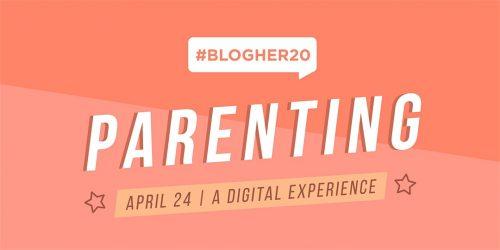 BlogHer Parenting: A Digital Experience
By
Her Agenda Staff
Apr. 23 2020, Published 8:00 p.m. ET
Get Tickets
In a time where connection and collaboration are needed most, we are broadening our horizon to make our events more accessible to women everywhere. With the health of attendees and speakers in mind, #BlogHer20 Parenting will be brought to you through a day of digital programming and experiences, another exciting first for us, on April 24th.
The premiere online event will be featuring the same great speakers and inspiring and tactical content you know and love from BlogHer, highlighting core values including Passion to Profit, #BlogHerU, Learn from Her, #WinningWomen, and the Value of Women. In the virtual sessions, they will continue our legacy of uplifting and educating digital-savvy entrepreneurs, influencers, and content creators, with parenting as a focus.
#BlogHer20 Parenting will be an immersive day of workshops and panels designed to help family-friendly female influencers and entrepreneurs become more mindful about motherhood, incorporate their personal lives in to building their brands, increase revenue across their platforms and take their blogs and businesses to the next level — with babies in mind.
Passion to Profit: Meet "Mompreneurs" who build thriving businesses and are revolutionizing the world of parenting and child care. Discover tricks and tips on monetizing your brand from paid campaigns, to launching your own business, and everything in between.
#BlogHerU: Implement best practices for creating a successful website strategy and distributing content across key platforms. Ensure your content stands out in an oversaturated market.
Learn From Her: A guide on work-life balance when creating a brand where your family and personal lifestyle are key pillars to your success.
#WinningWomen: Plug in with women who are overcoming the adversity involved in the choices we make as mothers in media. From sharing your family photos on Instagram, to being candid and vulnerable about the realities of birthing and babies, these women are shattering "mommy" stereotypes.
Value of Women: Hear from influencers who are using their authentic voices to support parent-friendly causes and charities to better the lives of families everywhere.