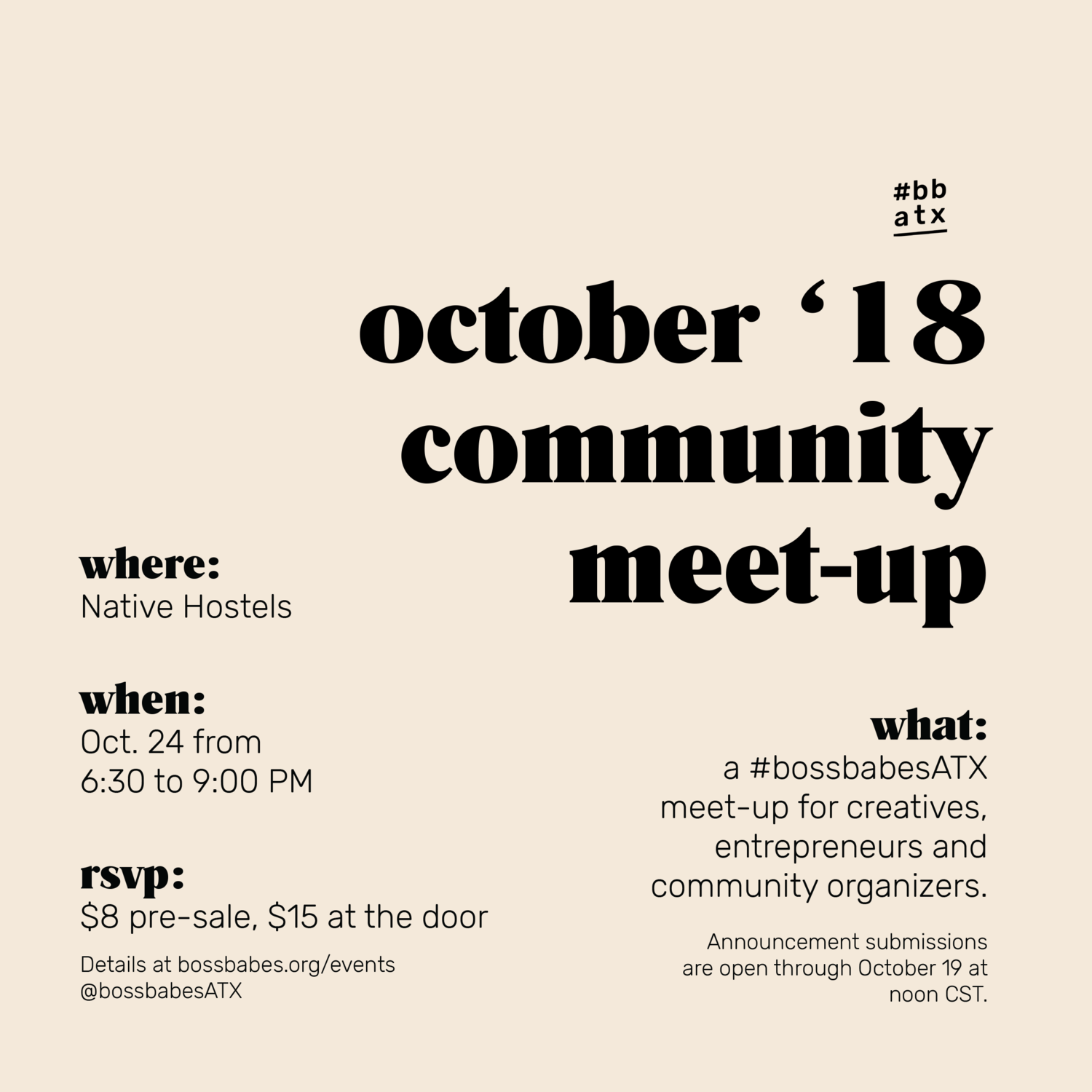 BossBabesATX October Community Meet Up: Austin
By
Her Agenda Staff
Oct. 23 2018, Published 8:00 p.m. ET
ADDRESS: 807 E 4th St, Austin, TX 78702, USA
Get Tickets
Calling all women and nonbinary creatives, organizers, entrepreneurs and interested babes.
At our first #bossbabesATX community meet-up of Fall 2018, we'll explore the theme, "We Are Present." Together, we'll gather to celebrate the people who remind us to take up space. The trailblazers whose legacies encourage us to be loud. The figures of our past and present who remind us that it's okay to be unapologetically ourselves.
As per the usual, this theme will carry on throughout the evening's agenda. On top of our 25+ community announcements (submissions now open), we'll also feature three stories from one creative, one business owner and one organizer currently living in Austin, Texas. They'll share their personal icons with us, as well as information about their work and careers.
As always, vendors, activities and surprises to be expected. All genders, people and professions welcome.