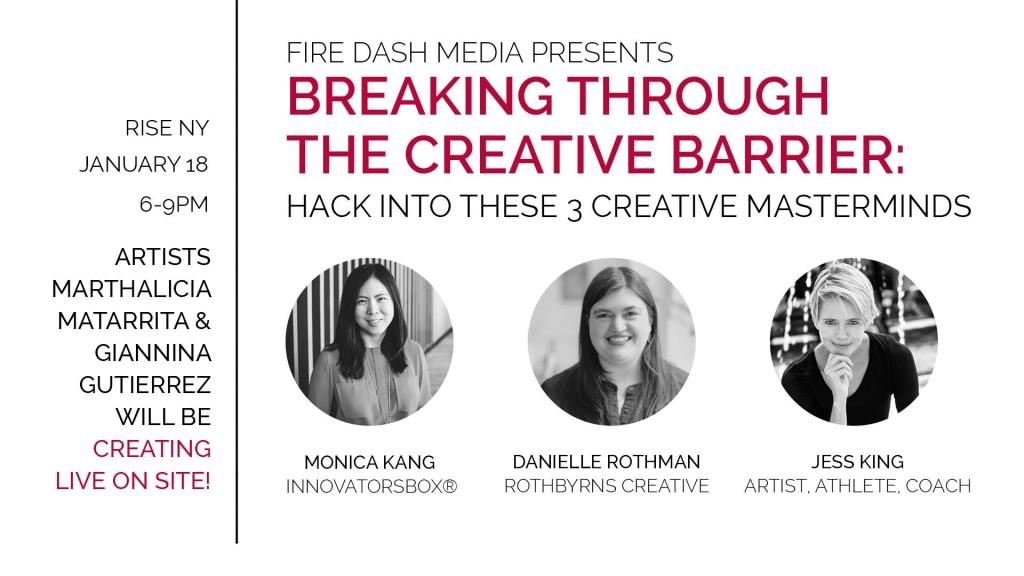 Breaking Through the Creative Barrier
By Her Agenda Staff

Jan. 17 2018, Published 7:00 p.m. ET
ADDRESS: 43 W 23rd St, New York, NY 10010, USA
Stuck in a creative rut? Break through that barrier and be your greatest in 2018.

Join us on January 18th for BREAKING THROUGH THE CREATIVE BARRIER: Hack Into These 3 Creative Masterminds

Creative mastermind Monica Kang, Founder of InnovatorsBox, will demonstrate why creativity is an essential survival tool and how you can integrate it in your daily life to dramatically transform the way you think, perform and feel.

Get inspired from other passionate and creative forces like Danielle Rothman, calligraphy artist entrepreneur, and Jess King, gifted singer and songwriter and learn how these talented women pushed through their own barriers. Learn how they've turned their hobbies into a higher form – creating a positive impact, empowering others and continuing to build a strong and beautiful community.
Article continues below advertisement
This is your year to unleash creativity and be your greatest. Are you ready?