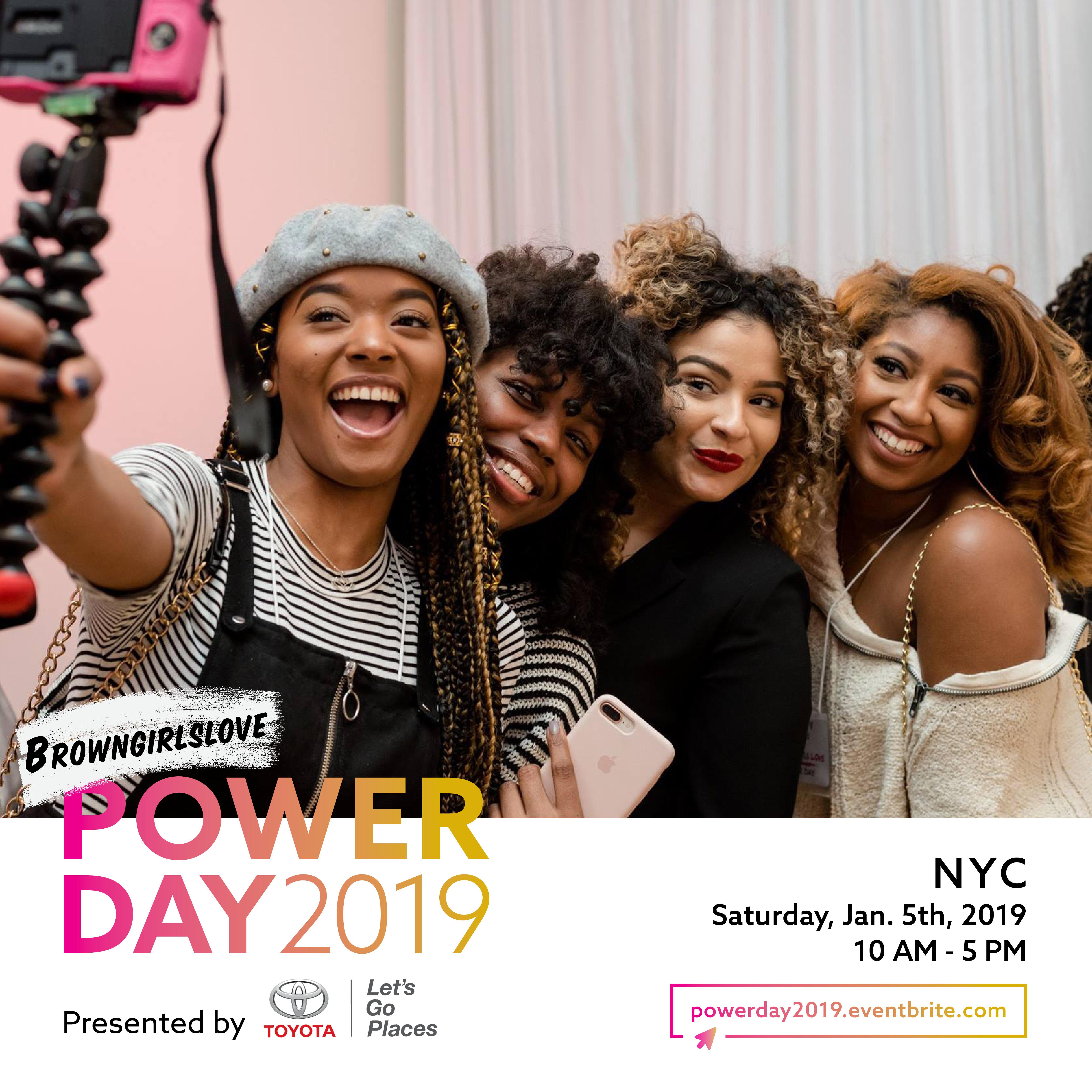 BrownGirlsLove POWER Day: NYC
By
Her Agenda Staff
Jan. 4 2019, Published 7:00 p.m. ET
VENUE: Dream Downtown Hotel
ADDRESS: 355 W 16th St, New York, NY 10011, USA
Get Tickets
Created to empower and inspire millennial women of color, the BrownGirlsLove brand will kick 2019 off with our 4th Annual POWER Day! With the goal of providing tools, inspiration and empowerment to multicultural boss babes, BrownGirlsLove POWER Day will help movers & shakers go above and beyond for the new year.
The mini conference features a day of workshops, empowering panel discussions, networking lunch, and a keynote discussion featuring young and powerful women who have mastered the art of building a successful brand.
Interested in a discounted ticket? Her Agenda Insiders get $50 off their registration fee. Join today for special discounts, access to exclusive interviews, and the support of other ambitious women on the rise!