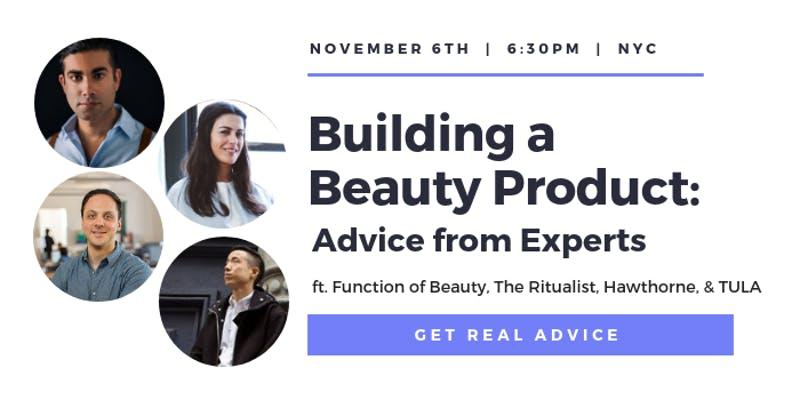 Building A Beauty Product - Advice From Experts: NYC
By
Her Agenda Staff
Nov. 5 2018, Published 7:00 p.m. ET
ADDRESS: 119 W 24th St, New York, NY 10011, USA
Get Tickets
Startups in the beauty industry have been dominating e-commerce and direct-to-consumer sales in recent years, and has become one of the fastest growing industries in the US. Since 2012, there's been a 70% growth in funded beauty startups.
According to Pitchbook, US-based beauty companies have already raised a record amount of VC funding this year, coming in at a total of $812 million (and counting). Almost $200 million more than last year.
But VCs aren't the only ones taking notice of beauty startups. Large brandhouses like Sephora and L'Oreal have taken note of this boom, and have created accelerators and funds that focus solely on beauty startups.
However, building a product in the beauty space is challenging. Not only is competition intense, there are many regulatory concerns to face while you grow your brand.
Join Alley Chelsea on November 6th, as we discuss what it takes to launch and grow a beauty startup, some of the opportunities and challenges unique to this industry, and
Designing & prototyping products
Competing in a crowded space
Planning for direct-to-consumer or other distribution channels
Building momentum for your product
Adhering to rules & regulations
Marketing and getting early press
Fundraising for your beauty product
And much more!