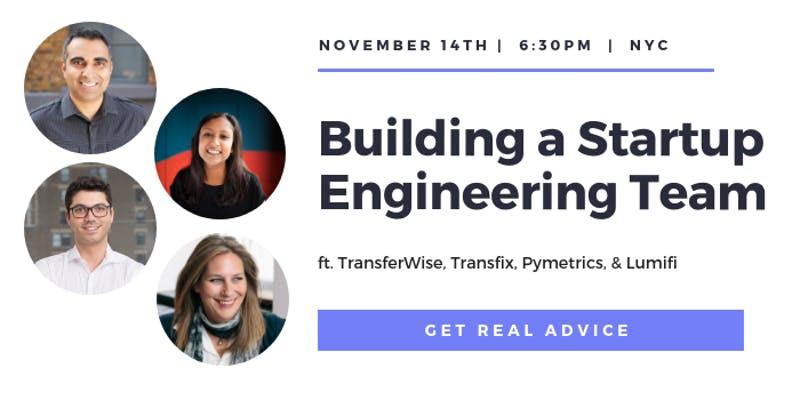 Building A Startup Engineering Team: NYC
By
Her Agenda Staff
Nov. 13 2018, Published 7:00 p.m. ET
ADDRESS: 119 W 24th St, New York, NY 10011, USA
Get Tickets
Hiring for a startup is one of the most challenging aspects a founder will face. Even more so when it's a non-technical founder hiring for a technical cofounder, CTO, or early engineers.
And even if you have a CTO who can help you hire the best engineers you can, what does it take to scale that team? How do you make the right hiring choices?
On November 14th Stacklist is excited for a discussion on building a technical team from 1, to 10, to 30+ members, and
Finding a technical co-founder or CTO
Building a technical team
Prioritizing what types of developers to hire for
Recruiting for developers and engineers
Compensating your development team
Outsourcing options
And much more!