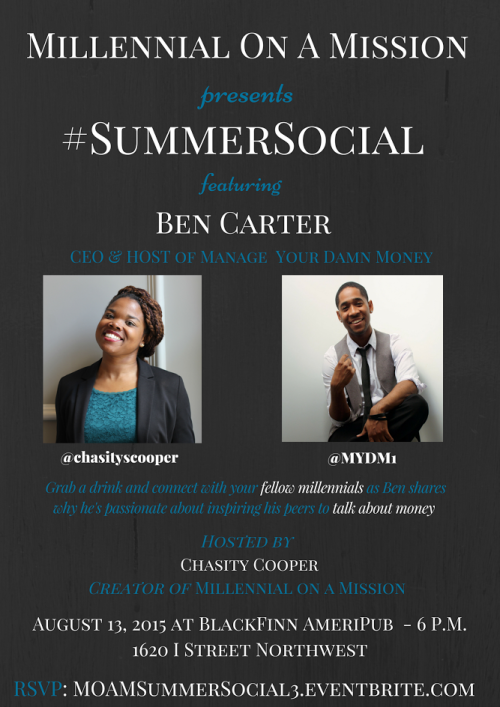 Millennial On A Mission #SummerSocial
By
Her Agenda Staff
Aug. 12 2015, Published 8:00 p.m. ET
VENUE: Blackfinn AmeriPub
ADDRESS: 1620 I Street Northwest, Washington, DC 20006, USA
Join Millennial on a Mission for the third and final installment of#SummerSocial, a networking event dedicated to connecting and empowering young professionals who are eager to make change in their communities. Our goal is to create a comfortable space for millennials to exchange ideas, learn from one another and be inspired.
Each month, we'll have a different Millennial on a Mission (M.O.A.M.) join us to share how they've made their passions and purpose collide.
So come grab a drink, enjoy a few bar bites and relax with us on a Thursday.