Celebrate NYC: Building the Best City for Women Entrepreneurs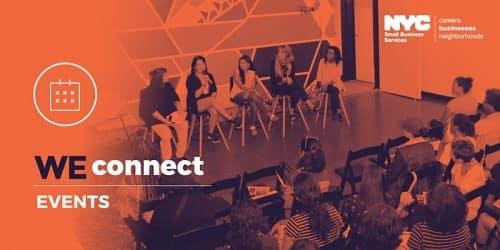 Get Tickets
An inspiring fireside chat with pioneering NYC women entrepreneurs Cate Luzio and Maya Komerov!
Discover what makes NYC the best city in the world for women entrepreneurs and how WE NYC is helping you.
We are excited to host an event that will highlight WE NYC's impact on New York City's entrepreneurial ecosystem. During the last 5 years, WE NYC has reached almost 17,000 women with more than 28,000 services! This event will also feature a conversation between Cate Luzio, Founder & CEO of  Luminary, and Maya Komerov, Founder of shopIN.nyc. Attendees should come prepared to dance, engage with fellow women entrepreneurs, and take notes from successful founders who have been through it all!
Women entrepreneurs are key economic actors in New York City — building businesses that support families, uplift communities, and generate jobs.