Coach Chat Live! Podcast About Black Women's Health - Hosted by Young Boss Media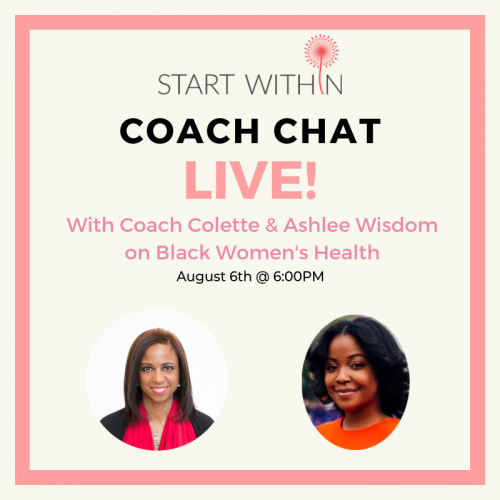 VENUE: Centre for Social Innovation
ADDRESS: 601 West 26th Street, #325, New York, NY, 10001
Get Tickets
Join Young Boss Media for the first COACH CHAT LIVE! event for the Start Within Podcast!
Host, Coach Colette Ellis & Ashlee Wisdom, Founder of Health in Her HUE
COACH CHAT meets #TALKBACKTUESDAY for a candid discussion about Black Women's Health.
How does the stress of racism and sexism take a toll on Black Women's health?
What are the detrimental effects of the "Strong Black Woman" narrative?
Why was it so important to create a digital platform for Black Women by Black Women?