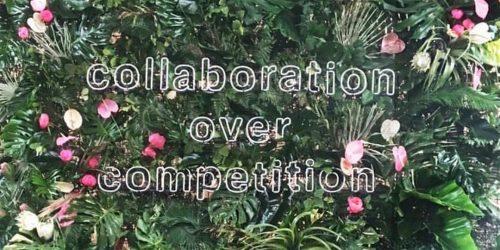 Collaboration Over Competition: A Mixer in Atlanta
By
Her Agenda Staff
Feb. 19 2020, Published 7:00 p.m. ET
VENUE: Received upon RSVP
ADDRESS: Atlanta, GA 30310
Get Tickets
Collaboration > Competition! Clear your calendar babe, let's create new for ourselves and brands before 2020 really gets underway!
Come mix and mingle with like-minded people looking to collaborate or simply network in Atlanta over tunes, cocktails, and conversation!
This is your chance to create intentional relationships with people in Atlanta who are looking for you! Be prepared to meet the faces behind some of your favorite Atlanta based brands, goodies, spaces + more! Bring yourself, a friend, your business card (or e-cards, social media cards, whatever works best!) and prepare yourself for a time filled with endless possibilities and new friendships!
Tickets are non-transferable.
Photographs will be taken on-site (as an attendee you agree to have your photo taken).
Alcohol will only be served to 21+.