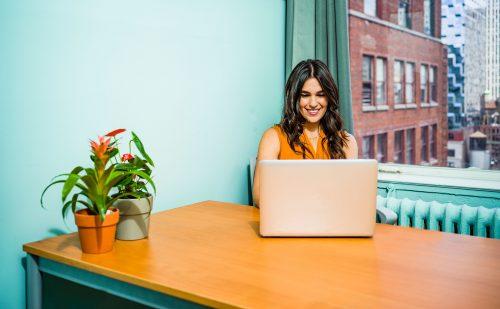 Conquer Your Career: Entrepreneur Webinar
By
Her Agenda Staff
Jan. 29 2020, Published 7:00 p.m. ET
Get Tickets
Interested in becoming an entrepreneur? In this webinar, three women MBA alumnae who are successful entrepreneurs reveal how they did it. Listen in as panelists discuss their career journeys with Forté's Associate Director of MBA & Professional Programs, Amber Acosta, share personal experiences, offer advice, and answer questions.
Forté's Conquer Your Career webinar series offers an inside look at what it's like to be a woman with an MBA working in various fields. This discussion focuses on entrepreneurship and is geared toward MBA and early career women.
Find out how to leverage your MBA to create your own dream job.
Discover what your perspective as a woman can bring to the table—and how to use it to your advantage.
Learn what goes on in the day-to-day life of an entrepreneur, from creating business models to pitching investors.
We hope their stories will motivate you, inspire you, and help guide your own career choices.