Data and Business: Best Practices for Collaboration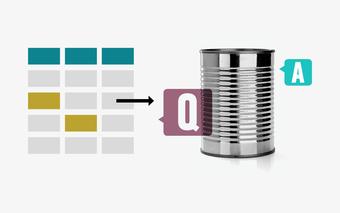 VENUE: General Assembly NYC HQ
ADDRESS: 902 Broadway 4th Floor, New York, NY 10010, USA
Get Tickets
Cross-department collaboration is rarely talked about, although it plays a big influence on business results and data science ROI. General Assembly will cover best practices for collaborating with practical tips applying to both technical and business profiles.
Talk #1: "Guaranteed fresh: Defining a Data team's relationship with the business" Abstract: It's Saturday morning and the ETL broke. The data is stale. Do you call in the team? We have all been there, but does it have to be that way? Scott Breitenother, VP of Data and Analytics at Casper, talks about how to define your relationship with the business so there is less firefighting and more analysis / data science / exploration.
Participants will gain insights about fostering a better collaboration between data science teams and the business.
VP of Data & Analytics,
Casper
Article continues below advertisement
Scott Breitenother is an investor and advisor who specializes in building data driven organizations. He was employee #16 at direct-to-consumer mattress startup Casper and founded the company's industry-leading Data & Analytics team. In a former life, Scott was a Management Consultant at L.E.K. Consulting (which is probably where he developed his love of frameworks and structure). He has a BS in Business Management from Babson College and a MSc in International Management from London School of Economics. When he's not blogging about analytics trends at LocallyOptimistic.com, you can find him walking around Brooklyn with his wife and daughter.
Casper is an award-winning sleep startup that launched with an outrageously comfortable mattress sold directly to consumers — eliminating commission-driven, inflated prices. The critically­ acclaimed sleep surface was developed in-house by a team of product engineers with experience from IDEO, has a sleek design, and is delivered right to your door in a small, "how did they do that?" sized box. Casper is one of the fastest growing consumer brands of all time, launching in April 2014 and earning $1M in revenue in its first 28 days.