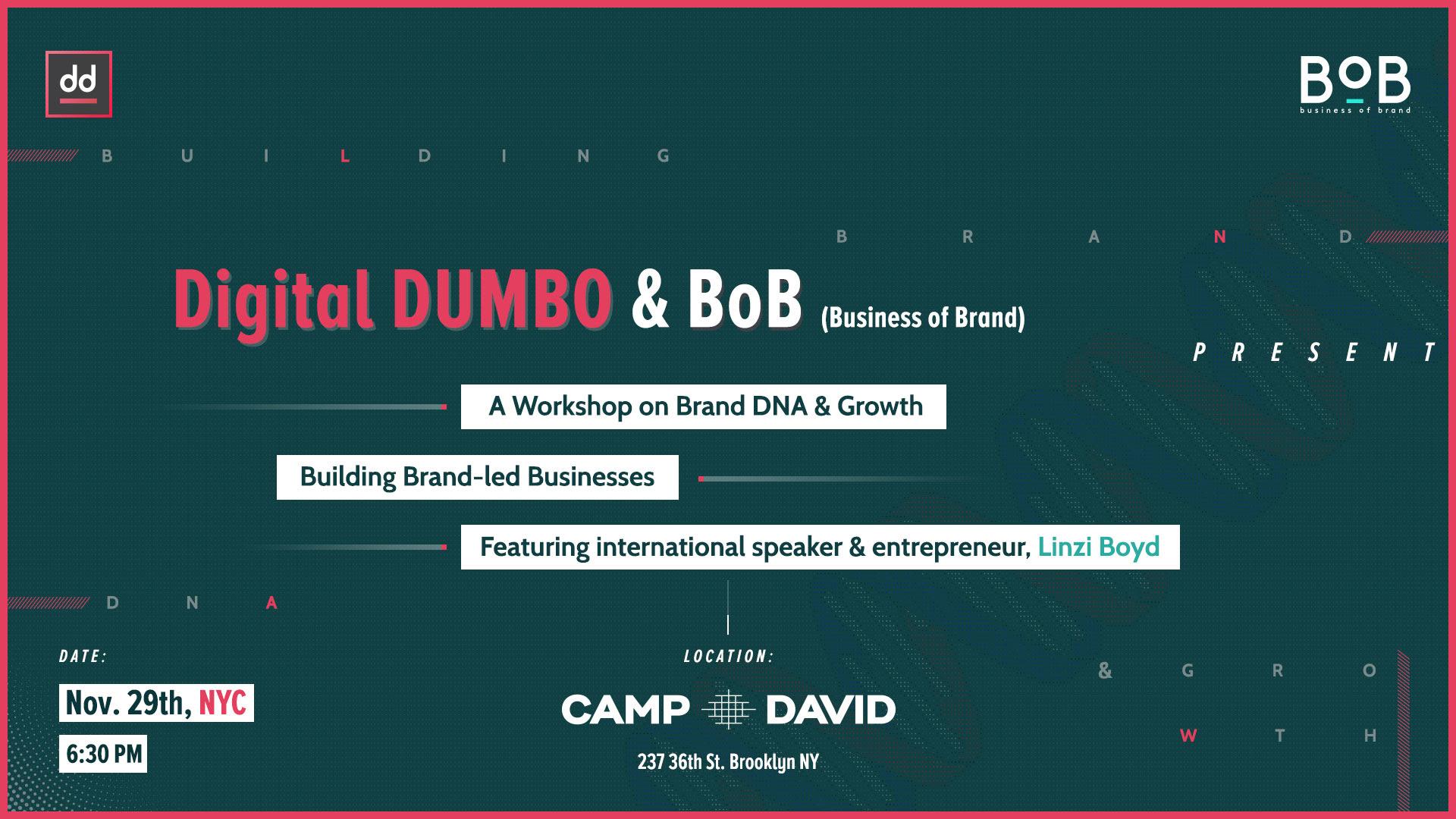 Digital DUMBO & BoB - A Workshop On Brand DNA & Growth: NYC
By
Her Agenda Staff
Nov. 28 2018, Published 7:00 p.m. ET
ADDRESS: 237 36th St, Brooklyn, NY 11232, USA
Get Tickets
Welcome to a journey that will educate and inspire you to find your true purpose, discover your hidden assets and take your business to the next level. Over the course of this workshop we'll:
Define your hidden assets, building greater value for your business
Build a plan from the top-down rather than the bottom-up, enabling you to see your business' full growth potential
Identify the sales & marketing levers for your business to create traction and position it for scaled growth
Define your key business numbers, and identify when funding may be required
Provide you with tried and tested tools to become famous within your sector
This workshop is an abbreviated version of BoB School, a course taught in person by international speaker & serial entrepreneur Linzi Boyd. BoB will help you design your brand-led growth plan by building out greater value in your business and uncovering your hidden assets.