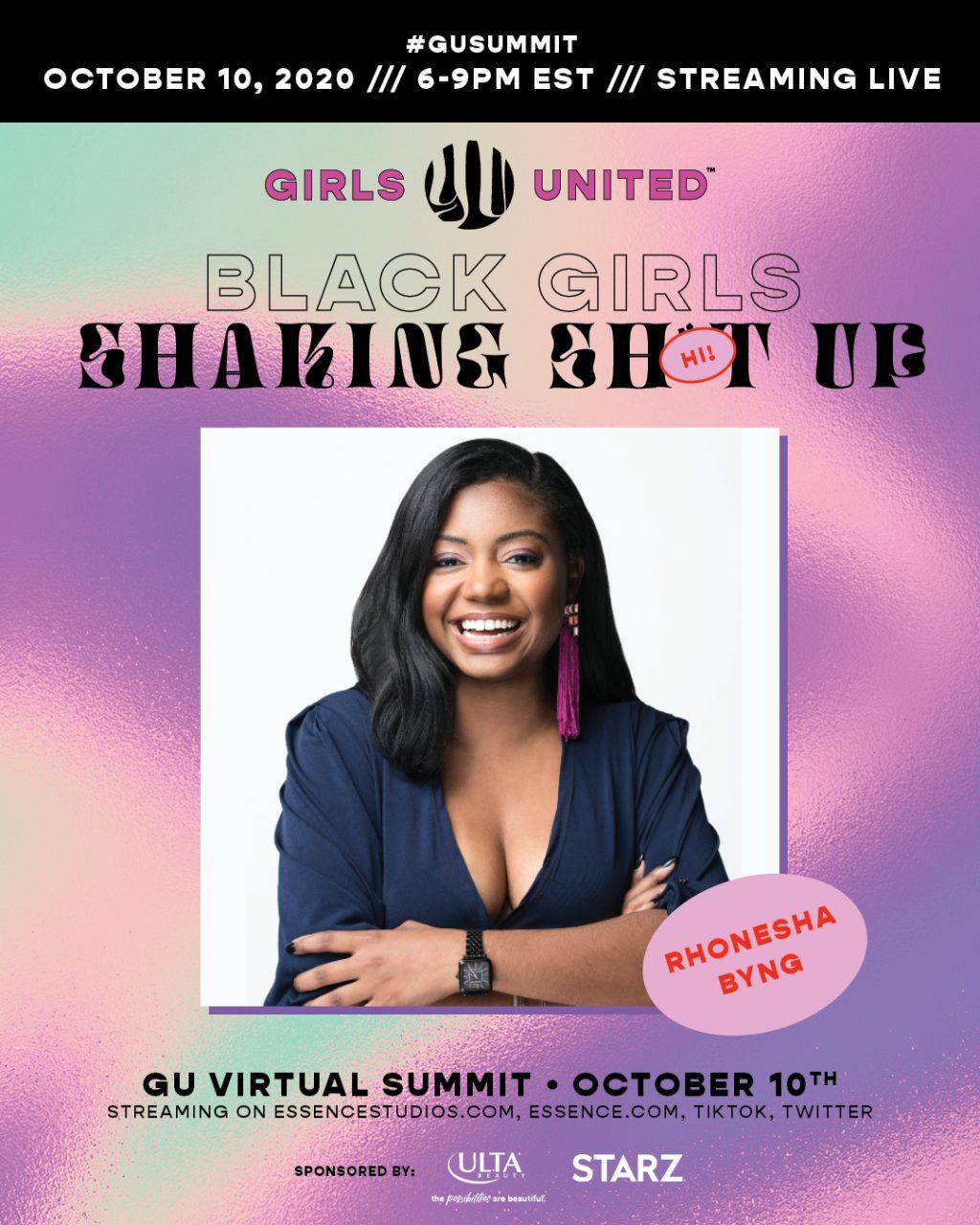 ESSENCE Girls United Virtual Summit: Black Girls Shaking Sh*t Up
By
Her Agenda Staff
Oct. 9 2020, Published 8:00 p.m. ET
Get Tickets
ESSENCE GIRLS UNITED is going deep into the topics that are at the forefront of Gen Z identity. Connect with esteemed artists, influencers, entrepreneurs, content creators and more rising stars via panels, workshops and conversations designed to keep you informed on the latest trends in higher education, technology, politics, finance, career, content creation, and self-care!
HIGHLIGHT: Our very own founder Rhonesha Byng is among the speakers!
BONUS! YOU COULD WIN $10,000 FOR YOUR BUSINESS. If you are an entrepreneur between the ages of 18 and 25 you'll have the opportunity to apply for a pitch competition. Click here for details.