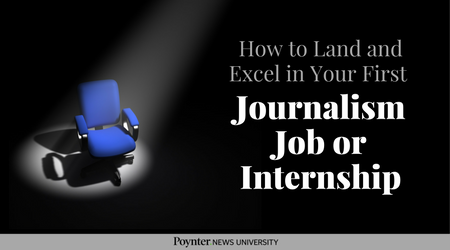 Flourish, Don't Flounder, at Your First Journalism Job or Internship
By Her Agenda Staff

Aug. 1 2017, Published 8:00 p.m. ET
You've taken some classes, aced a test or two and maybe even have a fresh journalism degree in hand. Now comes the hard part. In a field where networking and clips are the gold standards, you have to make a big impact in your jobs and internships to move your career forward.
We know it's daunting. But Mary Shedden, news director at WUSF Public Media, has hired many employees and interns and is here to help.
This webinar will share all the information you need to know to make your resume shine, impress potential bosses and — after you've gotten the gig — how to make the most of it. This course will tackle the questions you're too embarrassed to ask your teachers and your friends don't know.
Article continues below advertisement