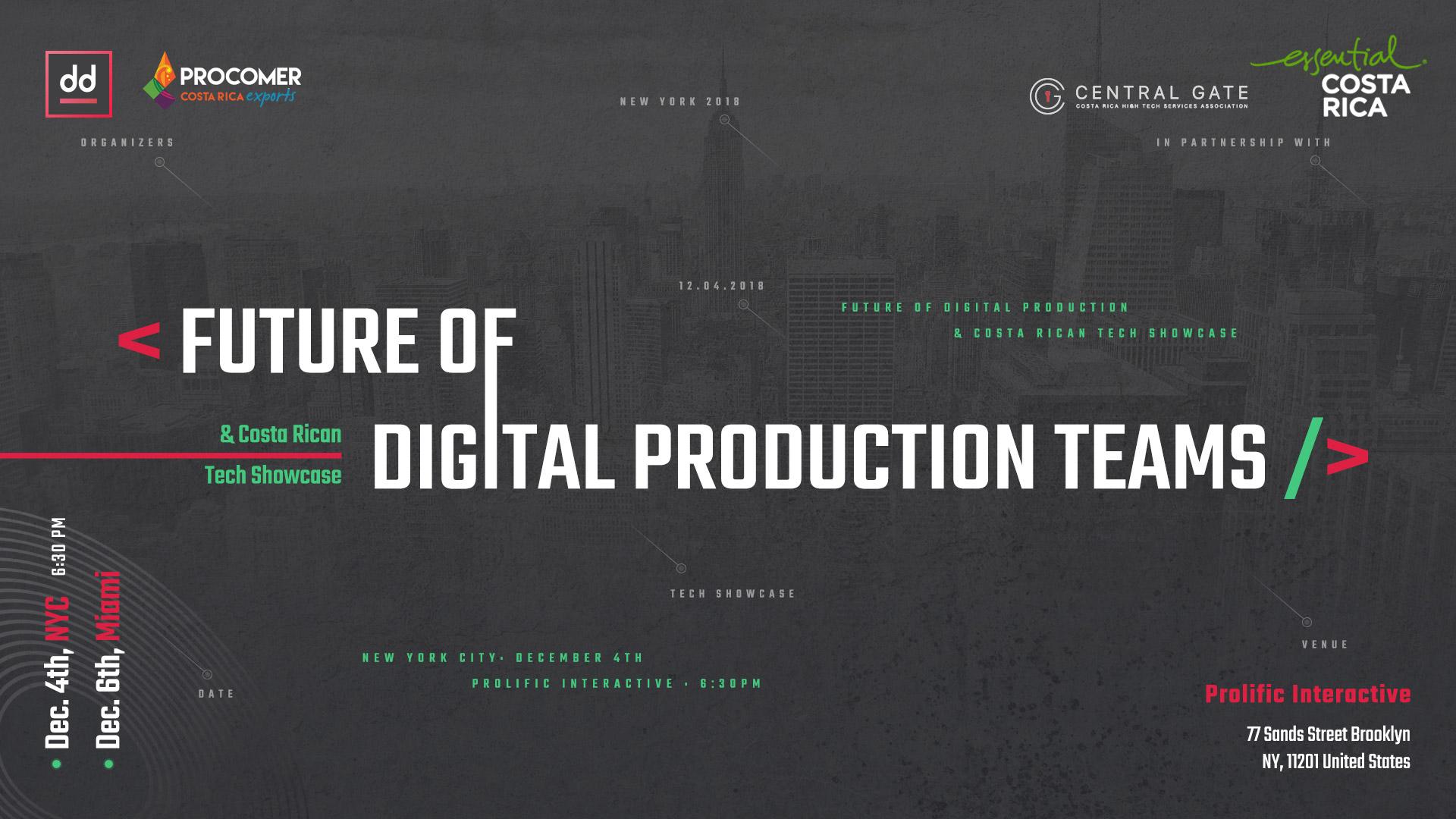 Future Of Digital Production Teams: NYC
By
Her Agenda Staff
Dec. 3 2018, Published 7:00 p.m. ET
VENUE: Prolific Interactive
ADDRESS: 77 Sands St, Brooklyn, NY 11201, USA
Get Tickets
Globalization is causing undeniable change to how companies work with digital production teams. Brands & publishers are building internal agencies, tech incubators, and content studios, agencies are having to rethink their business models, and IT organizations are transforming their team structures.
As this change unfolds, the relationship between companies and digital service providers is rapidly evolving. In this event we'll debate:
The future of digital production
Explore ideas for augmenting digital production & technology services
Discuss the rise of creative & tech resources in unexpected places
We'll be debating this shift over the course of two events in two different cities, New York & Miami. Each event will feature a Costa Rican tech showcase in partnership with PROCOMER & Central Gate, followed by a panel discussion on the "future of digital production teams!"