Get Money Get Paid 2019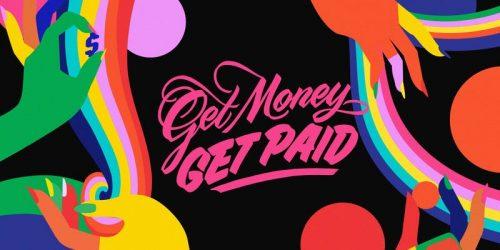 VENUE: Brooklyn EXPO Center
ADDRESS: 72 Noble Street Brooklyn, NY 11222
Get Tickets
Get Money Get Paid is a 1-day experience dedicated to helping women rise up at work. The workshops, panels, and breakout sessions will focus on the skills you need to get ahead in your career, put money in your pocket, and help other women along the way. Plus, there will be 1,000 attendees so definitely a good networking opportunity.

HOSTED BY LADIES GET PAID
Ladies Get Paid empowers women to harness their professional ambitions and be proactive in their careers. Through networking events, town hall meetings, and an online community, more than 50,000 women worldwide come together to help each other succeed at work. Ladies Get Paid is the first step in closing the wage gap and ending workplace inequality.
Whether it's learning to negotiate your salary, position yourself for leadership, or make the case for paid family leave, this conference will give you the tools you need to make a positive change in your life and the lives of other women. The day will be a mix of fireside chats, workshops, and panels, that will be as actionable as they are aspirational.
SALLIE KRAWCHECK, Founder & CEO, Ellevest
FARNOOSH TORABI, Financial Expert, Host of So Money podcast, and Bestselling Author
LIZA LANDSMAN, Venture Partner at NEA, Former President, Jet
LYDIA FENET, Managing Director and Global Director of Strategic Partnerships, Christie's
DIEDRA NELSON, Chief Financial Officer of The Wing
ARIELLE PATRICK, SVP & Transaction Director, Edelman
RAKHI VORIA, Director of Global Digital Sales, IBM
TIANA DAVIS KARA, Executive Director, BUILT BY GIRLS
ANGELA B. TURNER, Senior Vice President, Affiliate & Consumer Marketing, REVOLT
SARAH KUNST, Managing Director, Cleo Capital
AMY NELSON, Founder & CEO, The Riveter
RAMONA ORTEGA, Founder & CEO, My Money My Future
ISEULT CONLIN, US Credit Manager, Tradeweb
SHAWNA X, Independent Artist & Creative
ALLEGRA MOET BRANTLY, Founder of Factora
DR. AKILAH CADET, Founder of Change Cadet
MINI TIMMARAJU, Executive Director, Diversity and Inclusion, Comcast NBCUniversal
...and more to be announced soon!