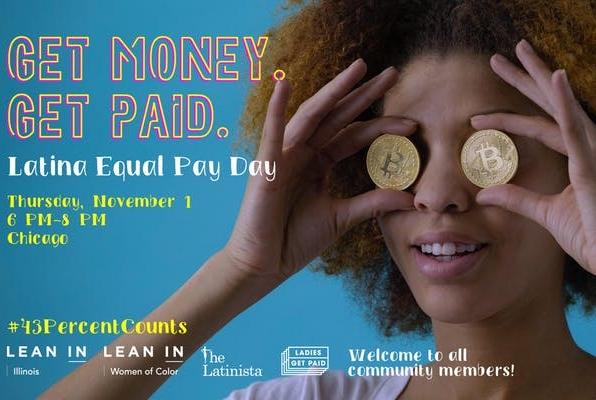 Get Money. Get Paid. Latina Equal Pay Day: Chicago
By
Her Agenda Staff
Oct. 31 2018, Published 8:00 p.m. ET
VENUE: WeWork National Building
ADDRESS: 125 S Clark St, Chicago, IL 60603, USA
Get Tickets
Lean In Illinois, along with numerous Chicago and suburban partners, are working together to raise awareness and support for bridging the pay gap that currently exists for Latinas. This is a national campaign our committee is actively working to support, alongside national partners like Adidas, Lyft, P&G, Reebok and more!
November 1, 2018 marks the date in which the average Latina woman will have to work into this year to earn what the average white male earned the previous year. Currently, Latina women make 53 cents to every $1 earned by the average white male. No, that figure is not a typo.....but it is strikingly low!
Latina leaders across Chicagoland are coming together to share insights on navigating this pay gap in their own careers and beyond!
Our guest speakers include:
Alicia Gonzalez, Exec. Dir. of Cubs Charities, Dir. of Community Affairs for Chicago Cubs
Dr. Elizabeth Ortiz, VP for Institutional Diversity & Equity at Depaul University
Jacqueline Priego, Writer, Creator, Co-Director and Actress of web series Pinkslipped
Denisse Robledo, Crate & Barrel Creative Producer
Food, drink, and lots of new amigas will be available at this gathering! In addition, guests will have access to resources for employment, advocacy, pay negotiation support, etc. so they can help move the needle on this inequity.
Join the conversation and fiesta!