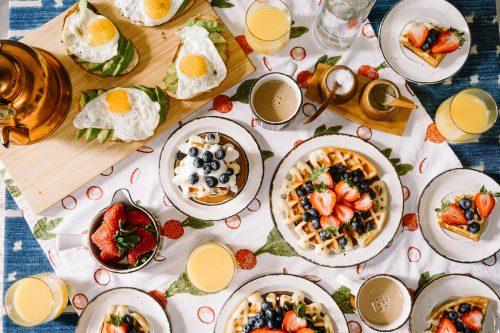 Good Mornings At Audrey - Social Networking Breakfast
By
Her Agenda Staff
Sep. 17 2019, Published 8:00 p.m. ET
VENUE: Audrey at The Hammer
ADDRESS: 10899 Wilshire Boulevard Los Angeles, CA, 90024
Get Tickets
Join us in celebrating female entrepreneurs and the creative circles around them.
Good Mornings is a breakfast series with all of our favorite women/real ones/people we've been trying to see/connect with.
It will be relaxed and a place to meet other women, catch up with folks you've been meaning to see, and asking and hopefully being able to help fill each other's needs.
Our $35 pre fixe menu will include:
Starter: White bean hummus, herb jam, toasted bread
Main: Tasmanian Sea Trout & Miso Glazed Eggplant
Sides: Roasted Carrots, Pistachio, Cumin, Carrot Top Pesto, & Grilled Asparagus with Smoked Egg Aioli