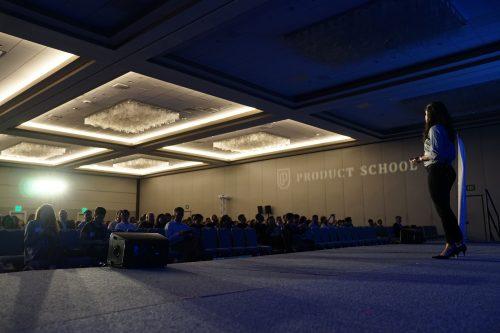 GSG Impact Summit - Speeches and Forums on Finances
By
Her Agenda Staff
Nov. 17 2019, Published 7:00 p.m. ET
Get Tickets
Join global leaders from more than 50 countries in Santiago on 18-20 November for the annual GSG Impact Summit!
Inaugural Address: Impact Revolution
Sir Ronald Cohen, Co-Founder Chair of GSG, will address the advance
of the #ImpactRevolution.
Panel: Is Impact on National Agendas?
State of the Movement Address: Impact Rising
Amit Bhatia, CEO of GSG, will assess the state of the global movement and the rise of impact. He will provide a vision of impact economies, set out the steps to achieve them and launch Impact Rising, a guide to impact economies, written by the GSG Working Group he leads.
Panel: Scaling Disruption for Good
This plenary panel will discuss how can we use capital, entrepreneurship and policy tools to scale disruption for good. There is a distinct values-based disruption in mindsets, capital flows, corporate forms, and of Capitalism 1.0 itself, leading to more purposeful capital, entrepreneurship and policies, which need to demonstrate scale to all stakeholders, believers and disbelievers alike. The panel will dive into and analyse disruptive business models from these different lenses.
Forum 1A: Societal Values: From Individual to Commons
Article continues below advertisement
Does the change in societal values, from individuals to commons, reflect a permanent shift? If so, how will this shift express itself in consumption, employment and investment? What will its effect be on businesses? How do we harness it to drive our economic system to optimize risk, return and impact?
Forum 1B: Purpose of Business: From Shareholder to Stakeholder
Do the new impact economics take businesses back to the time when they needed to have a purpose in order to benefit from limited liability, as was the case in the UK following the Bubble Act of 1720. Have we allowed the justification for benefiting from limited liability to erode over time? Is serving all stakeholders, including customers, employees, society and the planet, a major reversion of the Milton Friedman theory that the sole purpose of business is profit?
Forum 1C: The Underserved: From Fringe to Focus
Article continues below advertisement
Have the underserved become a central focus of our system? Leading figures, such as the Pope, have rejected the trickle-down theory, that economic growth alone will lift the poor out of poverty. As the concept of inclusive growth, business and capital spreads, the underserved are getting unprecedented attention. How do we turn the underserved into a lasting focus of our economic system? How do we lead governments to make them a policy priority? How does the impact economy bridge the gap between the haves and have-nots?
Forum 1D: Aid, Development Banks and Philanthropists
The world's population is growing. How do we ensure there's enough food, water, education, health and prosperity in 2050? Official aid organizations, development banks and philanthropists are moving towards new and more effective models, such as pay for success, that are capable of attracting private sector capital and bringing systemic improvement in emerging countries. What does this imply for them as leading agents of change?
Forum 1E: Purpose of Investment: Divergent to Convergent Economic Goals
Article continues below advertisement
Is impact investment dispelling the myth that one cannot do good while doing well? The growing impact movement provides increasing proof that impact business models can drive profits and that the leading businesses of the future will profitably pursue a double bottom-line. How do we get impact thinking to spread across the global economy?
Forum 1F: Tech & Media: For Better or for Worse
Are the tech and media revolutions allies or opponents in bringing about impact economies? Perfect information creates perfect markets. Technology and media have democratized information and disintermediated markets. Though they bring new challenges, such as fake news, ills are no longer able to hide behind walls of secrecy. How can we use them to underpin impact economies?
Keynote Speech: Capitalism 2.0 = The Impact Economy? Panel Discussion
Is Capitalism 1.0 changing for good? Is the new economy the Impact Economy? This panel will discuss business, investor, entrepreneur and policy motivations and perspectives to deliberate if the new economy has a true Impact DNA and what might it take to ensure the same. Finally, it will evaluate not just the changing roles of all stakeholders in the Impact Economy but also on the opportunities and challenges if Capitalism 2.0 is indeed an Impact Economy.