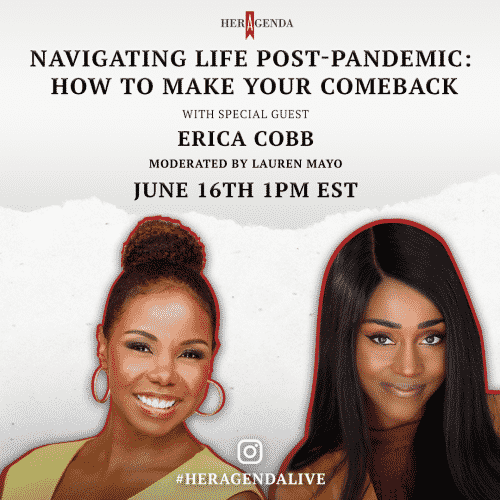 Her Agenda Live - Navigating Life Post-Pandemic: How To Make Your Comeback With Erica Cobb
By
Her Agenda Staff
Jun. 15 2021, Published 8:00 p.m. ET
Get Tickets
Join us in an IG Live with television host Erica Cobb to talk about how to make a comeback in your career!
In discussion, we will tackle how to make the ultimate career comeback with tact and strategy. It's not an easy thing to do, but this talk will give you the necessary tools to thrive even during times of uncertainty.
With the advent of the pandemic, many of us have been positioned to start fresh. With that, comes an opportunity to not only try something new, but an opportunity to make a decision on what you should do next to elevate your career. You don't want to miss this!