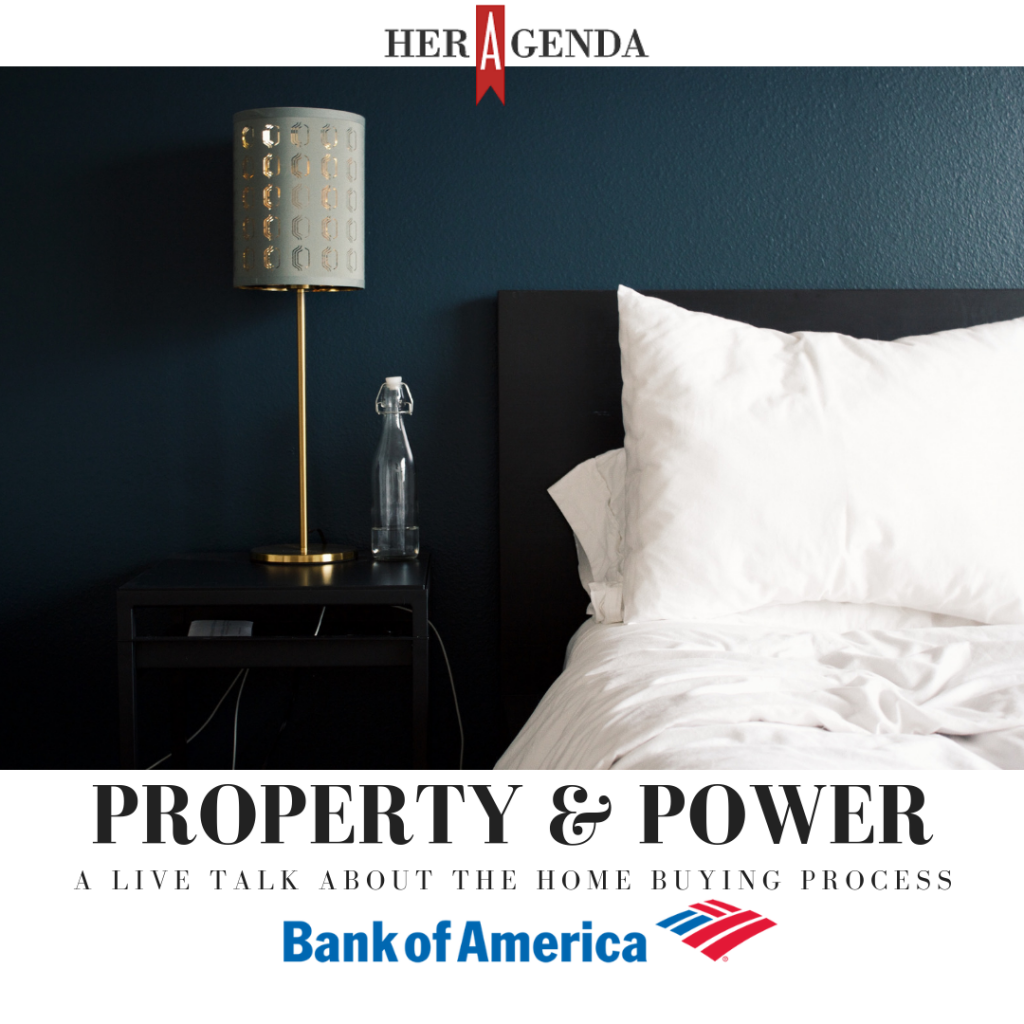 Her Agenda Live: PROPERTY AND POWER | What Every Millennial Woman Needs On Her Agenda To Make Smart Decisions Around Ownership And Equity
By
Her Agenda Staff
Apr. 3 2019, Published 8:00 p.m. ET
Get Tickets
6:30 pm - Doors open. Light bites, drinks.
8 pm - Post-event reception, networking
SVP, Neighborhood Lending Executive for Bank of America
AJ BARKLEY is the Neighborhood Lending Executive for Bank of America, responsible for identifying opportunities to drive successful homeownership among low-to moderate-income borrowers, underserved communities, and multicultural borrowers across the economic spectrum. In her role is, she is accountable for transforming the company's Community Reinvestment Act (CRA) commitment for more mortgages, small business, vehicle and small business lending into a strategy designed to increase demand, market share and consumer education. She is also responsible for aligning strategies to deepen relationships with multicultural, first-time home buyers and low- to moderate-income consumers.
Article continues below advertisement
Emma Gray is a senior reporter focused on women's issues at HuffPost, and the author of A Girl's Guide To Joining The Resistance. She is also the co-host of the "Bachelor"-themed podcast, "Here To Make Friends," which was named a "must-listen" by The Daily Dot, and has appeared as an expert on the Today Show, Good Morning America, MSNBC, Entertainment Tonight, NPR and WBUR. Her work has also appeared in Cosmopolitan, Nylon and Teen Vogue. Emma is an alum of McGill University in Montreal, which is probably why she has such a soft spot for poutine and St. Viateur bagels. Recently, Emma was featured on Apartment Therapy where she gives a home tour. Check it out.
Carolyn Githieya is a native of Atlanta, GA by way of Kenya. With 14 years of media sales and marketing experience she carries the title of Account Executive at HBO by day. And by night she is a podcast host and investor in real estate. Carolyn recently bought her first New York City condo. She is experienced in real estate as she has purchased a number of income properties in Atlanta, which she has refurbished and rents out. Outside of her work passions, she loves traveling around the world and has proudly visited over 40 countries.
Nikki R. Thomas is a licensed associate real estate broker with the Corcoran Group. She handles residential sales and rentals in Manhattan and Brooklyn with a specialization in working with first time buyers. Originally hailing from Bainbridge, Georgia, she received her B.S. in Science, Technology and Culture from the Georgia Institute of Technology and later received her J.D. at New York University School of Law. Prior to starting her real estate business, Nikki worked as an associate in corporate restructuring at the law firm of Kirkland and Ellis LLP. When she's not running all over New York City showing properties to her clients, Nikki loves spending her time taking in the best of NYC – museums, live music, local parks and, of course, restaurants.