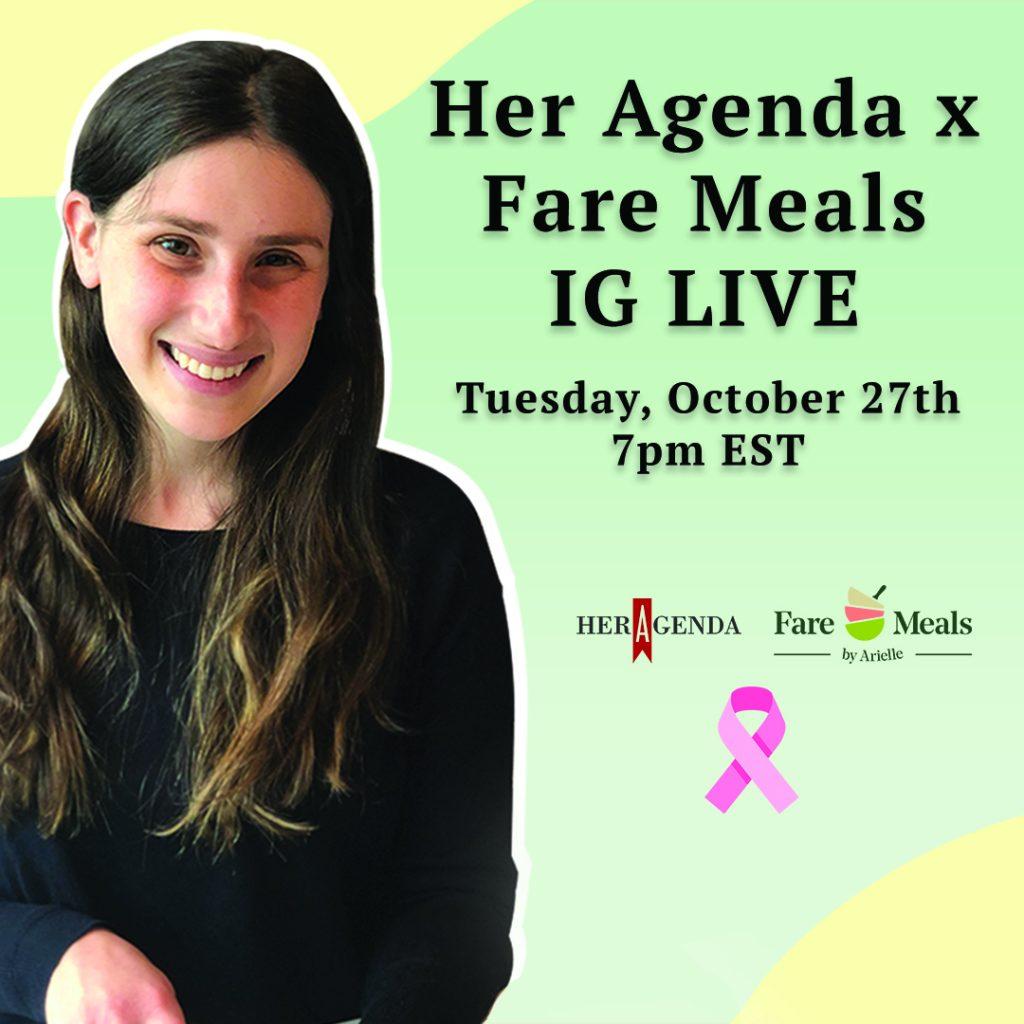 Her Agenda x Fare Meals IG Live
By
Her Agenda Staff
Oct. 26 2020, Published 8:00 p.m. ET
VENUE: https://instagram.com/heragenda
ADDRESS: Instagram Live - @HerAgenda
Get Tickets
On October 27th, Arielle Kestenbaum, founder of Fare Meals by Arielle, will join Her Agenda on IG Live to demo a healthy recipe and answer your questions about nutrition, meal prepping, cancer-fighting foods and more!
Fare Meals is a free online platform offering families healthy, simple, and affordable meal solutions.
In light of October being Breast Cancer Awareness Month, the IG live will have a special focus on cancer-fighting foods & nutrition. Arielle says focusing on foods that contain antioxidants is key, so we want to know how to choose those foods.
Arielle is a registered dietitian with a Masters in Nutrition & Dietetics from New York University. As a wife and new mom, Arielle knows first-hand how important proper nutrition is to raising a healthy family. Prior to launching Fare Meals, Arielle helped create healthy school food guides for nonprofit organizations in the New York City area. Arielle's passion for community inspired her to create Fare Meals as a practical and educational resource.
WANT A REMINDER? RSVP BELOW: