#HerAgendaLive - Real Talk About Sexism And Success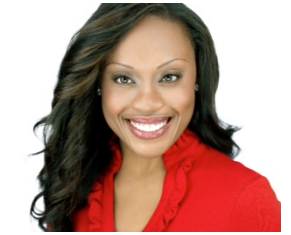 COST: $15 *Discount avail to #theAgenda subscribers
ADDRESS: 315 Hudson St, New York, NY 10013, USA
It's time we chat. In Her Agenda's first panel of 2017, we're putting it all out there. We're bringing together a group of high powered women from various industries to share the reality of sexism and how it impacts achievement and success for women today.
In a recent talk, Hillary Clinton highlights research that proves that "when men are ambitious and successful, they may be perceived as more likable. In contrast, for women in traditionally male fields, it's a trade-off: The more successful or ambitious a woman is, the less likable she becomes (that's also true of how women perceive women). It's not so much that people consciously oppose powerful women; it's an unconscious bias." What does this look like in every day situations and how do we push back against it? During this talk we'll explore the issue and lay out tactics and strategies to overcome.
Article continues below advertisement
Midwin Charles is founder of the law firm Midwin Charles & Associates LLC and a Contributor at Essence Magazine. She provides regular commentary on law, pop culture and politics for various television shows and networks, including CNN, HLN, MSNBC, Bloomberg TV, and TV One and is guest host for the radio program "Express Yourself" on New York's 107.5 WBLS. Ms. Charles worked for CNN as a Legal Contributor for In Session (formerly Court TV) where she provided legal commentary for live trials daily on truTV. Ms. Charles is the creator of Infinite Possibilities of the Law Degree, an annual forum that features top lawyers with dynamic careers.
CARRIE SHEFFIELD Founder, CEO BOLD Media
Carrie Sheffield is a Manhattan-based columnist and broadcaster. She is the founder of Bold, a digital news and cultural platform for a new generation of thinkers and creators. With Clay Aiken, Carrie co-hosts Bold TV, produced by Al Roker Labs.
A Salon political analyst and senior contributor for Opportunity Lives, she appears on Fox News, Fox Business Network, CNN, MSNBC, CNBC, HBO's Real Time with Bill Maher, CBS, Fusion, and The Blaze. Carrie has published in The Wall Street Journal, TIME, USA Today, The New York Times, The Washington Post, Huffington Post, American Spectator and Daily Caller.
Article continues below advertisement
She began her journalism career in Washington with Robert Novak, later covering Congress for The Hill. A founding reporter at POLITICO, Carrie contributed on political economy at Forbes, wrote editorials for The Washington Times under Tony Blankley and advised the digital Millennial women's site Bustle.com.
ROXANNE SHANTE, Hip-Hop Pioneer
Roxanne Shanté (born Lolita Shanté Gooden) is an American hip hop musician. Born and raised in the Queensbridge Projects of Queens, New York City, Shanté first gained attention through the Roxanne Wars and was part of the Juice Crew.

STEPHENIE HARRIS, Founder, CEO Maven Cocktails
Stephenie Harris is the creator and Founder/CEO of Maven Cocktails, a super premium wine-infused vodka cocktail sold in a single serve, frosted glass bottle with a re-closable top. Maven is sold in multiple states, several U.S. Marines bases and shipping to Japan and China in May 2017. By mid-Summer the company is expanding to offer Maven Wines, a New Zealand Sauvignon Blanc and Red Blend from the Central Coast of California.
Stephenie has been featured on Fox Business with Maria Bartiromo, MSNBC's Entrepreneur of the Week and Maven has been featured in Radar Online and amNewYork. Maven Cocktails can be found in over 50 accounts in metro New York, including Cibo Marketplace at La Guardia Airport.