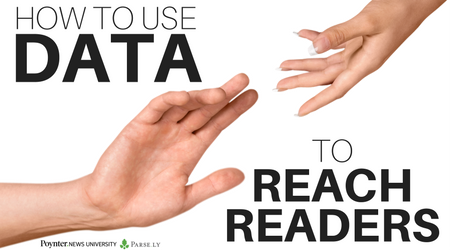 How to Build and Engage Your Audience: Taking a New Approach with Analytics
By
Her Agenda Staff
Aug. 9 2017, Published 8:00 p.m. ET
In an ideal media ecosystem, the relationship between newsrooms and audiences is dynamic. Building trust requires listening, engaging and constantly re-evaluating — but this is easier said than done. How can newsrooms support journalists when it comes to audience engagement? What can they do to help communities feel like they're a part of the story?
Data literacy is the key to this positive feedback loop.
While 87 percent of publishing professionals have access to analytics, only 53 percent say they completely understand the analytics for the content they create. And there's a disconnect between the metrics publishers find the most useful and what they're asked to report on.
Newsrooms can and should shift in their approach to analytics, starting with rethinking engagement metrics. In this webinar, you will learn how to empower teams to align on metrics, apply insights and strengthen relationships with readers.
You will learn how to use metrics data to understand your audience better and change habits and workflows accordingly. This webinar will use examples and charts from Parse.ly, but it will not be solely about Parse.ly.