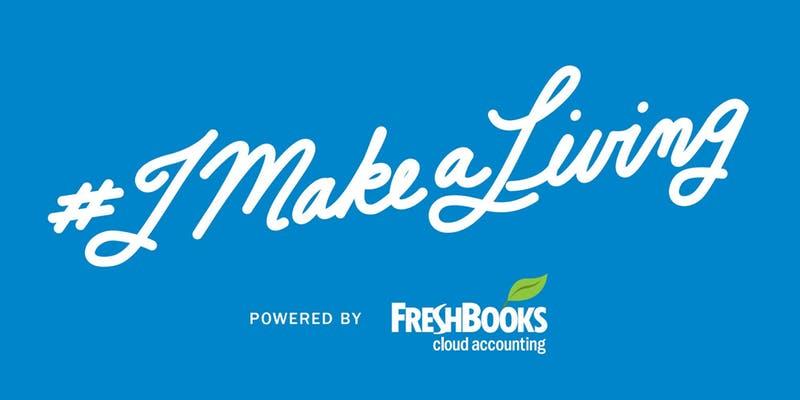 #imakealiving Presents - How to Build an Insanely Profitable One-Person Business With Elaine Pofeldt: NYC
By
Her Agenda Staff
Oct. 23 2018, Published 8:00 p.m. ET
ADDRESS: 501 Union St, Brooklyn, NY 11231, USA
Get Tickets
The #imakealiving event brings together a diverse group of creatives, entrepreneurs & small business owners for a lively, candid and often hilarious conversation. Check out our last event recap here.
For this event, we have partnered with Elaine Pofeldt, the author of The Million-Dollar, One-Person Business*. Elaine — a veteran journalist who has contributed to publications such as Fortune, Money, Inc., Entrepreneur, Fast Company and Forbes —, will interview a group of New York-based entrepreneurs who broke $1 million in revenue in a one-person business or partnership.
Part small business boot camp, part group therapy you'll leave feeling inspired and motivated. Plus, you'll get lots of actionable insights to take you and your business to the next level. After the discussion, the event opens up for a cocktail networking reception, a great opportunity for you to meet other small business owners in your city!
An event photographer will be capturing moments during and after the panel discussion. We are also offering free professional headshots, so come 'picture ready.'
*The first 150 people to get to the event, will receive a free copy of Elaine's book "The Million Dollar-One Person Business."
"We are delighted to announce that we have partnered with The Babysitting Company to provide free on-site care for any parent that wants to use this service. We will have a dedicated room and professional caretakers on site as well as snacks and entertainment for the little ones. If you plan to bring your children to the event, please let us know ASAP by filling out this FORM so we can have the right number of caregivers on site."