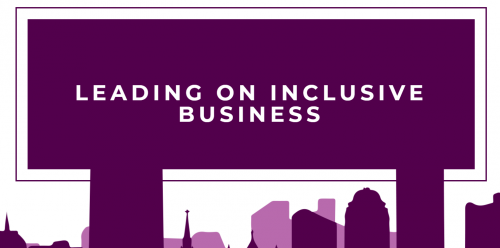 Leading On Inclusive Business Conference
By Her Agenda Staff

Dec. 9 2019, Published 7:00 p.m. ET
ADDRESS: 100 Stuart Street, Boston, MA
Leading on Inclusive Business, hosted by WE EMPOWER G7 - a program of UN Women, the EU and ILO, Boston Mayor's Office of Women's Advancement and GEENIE, and presented by Fidelity Investments, is a half day convening to engage the private sector, local government, community organizations, and entrepreneurs to share best practices for creating a more inclusive future.
The event will be framed around two themes - data and transparency and partnerships - as a means to secure workplace policies that work for diverse women.
The event is part of the E Squared Series by GEENIE, which aims to center intersectionality in discussions on the future of work and the economic empowerment of women.
CEO of The Memo LLC, best-selling author, Assistant Professor at NYU Wagner
Article continues below advertisement
Director of Business Strategy, City of Boston
WE EMPOWER USA Coordinator, UN Women
Executive Director, Women's Advancement, City of Boston
Senior Economic Opportunity Advisor, Greater Boston Chamber of Commerce
Angel Investor, Co-Founder and Principal, Impact Seat
Founder and CEO, BeautyLynk
VP, Chief Diversity, Equity & Inclusion Officer, Partners Healthcare
Head of Women and Investing, Fidelity Investments
Head of Diversity & Inclusion, Fidelity Investments
Consul General of France in Boston
Innovation and Knowledge Management for Women's Economic Empowerment, UN Women