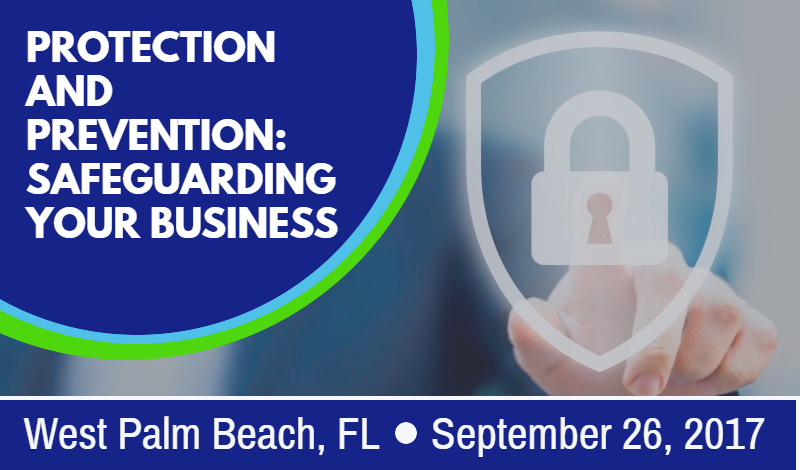 Learn How to Protect Your Business from Top Threats
By
Her Agenda Staff
Sep. 25 2017, Published 8:00 p.m. ET
COST: $15 Member, $25 Non-member
ADDRESS: 401 N Flagler Dr, West Palm Beach, FL 33401, USA
The Chamber of Commerce of the Palm Beaches Invites You to a Special Training on September 26
Every business and organization need to think about safety and security. Prevention is critical, but are you wondering where to start? If so, don't miss this September 26th training.
The Chamber of Commerce of the Palm Beaches, in partnership with the U.S. Chamber of Commerce Foundation and Johnson Controls, is hosting a special session to help businesses take the necessary steps to protect your business, your property and your people.
Safeguarding your business requires time and effort, but it pays off. According to estimates, there are four burglaries every minute in the U.S. Businesses that are not prepared run the risk of being more vulnerable to safety and security threats.
The September 26 training will help organizations of every size to create a safer, more secure environment. The key learnings will include:
Article continues below advertisement
Working with employees to understand the top security threats
Designing fast, efficient incident response plans
Identifying actions that owners and employees can take to deter crime and limit resource loss
Reducing business vulnerability to external threats