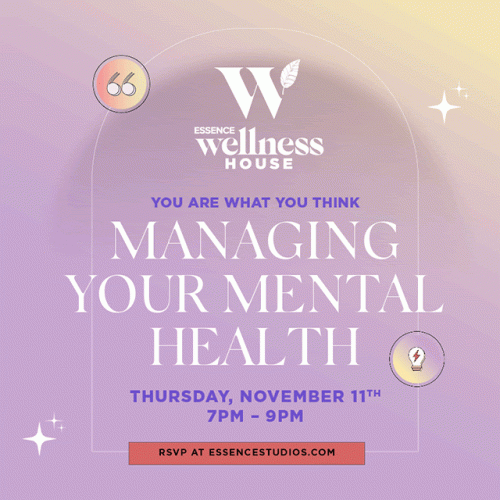 Managing Your Mental Health
By
Her Agenda Staff
Oct. 31 2021, Published 8:00 p.m. ET
Get Tickets
The ESSENCE Wellness House™ is back to take care of busy Black women who are running boardrooms, playrooms and everything in between with a 2-hour special dedicated to discussing the importance of improving your mental health with resources to help.
Mental Wellness isn't a luxury—it's a way of life. So, no more skipping meals, ignoring your gym membership and canceling therapy appointments.
Let's hit the reset button on Nov. 11th from 7 PM to 9 PM ET. This 2-hour digital experience features: Self-Love & Self-Care Tips for Caregivers, Anti-Anxiety Guided Meditation, conversations about identifying and managing your feeling & emotions and much more with appearances from expert professionals & special guests!