MEJURI x LA: Women Leaders Panel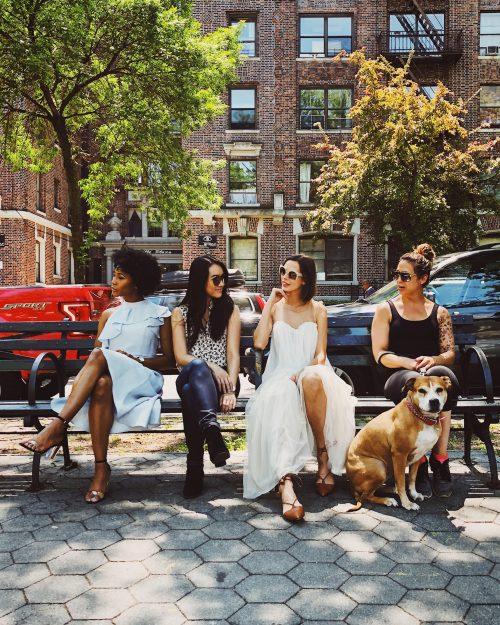 VENUE: Wanderlust Hollywood
ADDRESS: 1357 North Highland Avenue, Los Angeles, CA 90028
Get Tickets
Join us for a panel featuring Mejuri's co-founder and CEO, Noura Sakkijha, as we discuss what it means to be a woman in leadership, starting your own business and funding it.
Refreshments from Recess will be provided. RSVP to book your spot, be sure to arrive early to secure a great seat. Parking is available on-site but limited!
Doors open at 6:30pm, Panel starts at 7:00pm.
Noura Sakkijah, CEO + Co-founder, Mejuri
Aila Morin, Director of Brand Marketing + Moderator, Mejuri
Mejuri's motto: We believe luxury should be accessible, fun, and part of your everyday. Our inspiration comes from you; real, smart, mindful women. We work with top jewelers, who commit to exceptional craftsmanship and ethical practices, to produce quality essentials. We free ourselves from middlemen and sell directly to you, so, we can provide fine jewelry at a fraction of the price. It is our mission to have women embrace a daily dose of luxury.
Erica Chidi Cohen, Co-founder, LOOM
Article continues below advertisement
About LOOM: With a focus on periods, sex, pregnancy and parenting, LOOM provides health education to empower everyone. Come access resources and build your community with a little guidance from us. LOOM offers a inclusive selection of classes, services, and events that span the sexual, reproductive and parenting spectrum.
About Tamara Mellon: We make shoes that age slowly and get to you quickly, and we apply our same standard of craftsmanship to our customer experience.
About Janessa Leoné : Janessa Leoné is an elevated accessories label based in Los Angeles. The brand creates sophisticated pieces with a focus on timeless, minimal designs that are both unique and classic. Each line is hand made using a consistent foundation of the highest quality material- yielding pieces that can be worn through many seasons. Established in 2013, Janessa Leoné offers hats and handbags which have become a favorite among celebrities and influencers.
Alyssa Wasko, Founder + Designer, DONNI
About Donni: DONNI is a collection of everyday essentials, each with endless ways to wear. Soft fabrics and clever construction allow for unlimited versatility and ease: the wearer can drape a cape, style a sarong, or wrap a headscarf with just a few folds. A Donni piece ties together any outfit effortlessly, and is all-ways you.