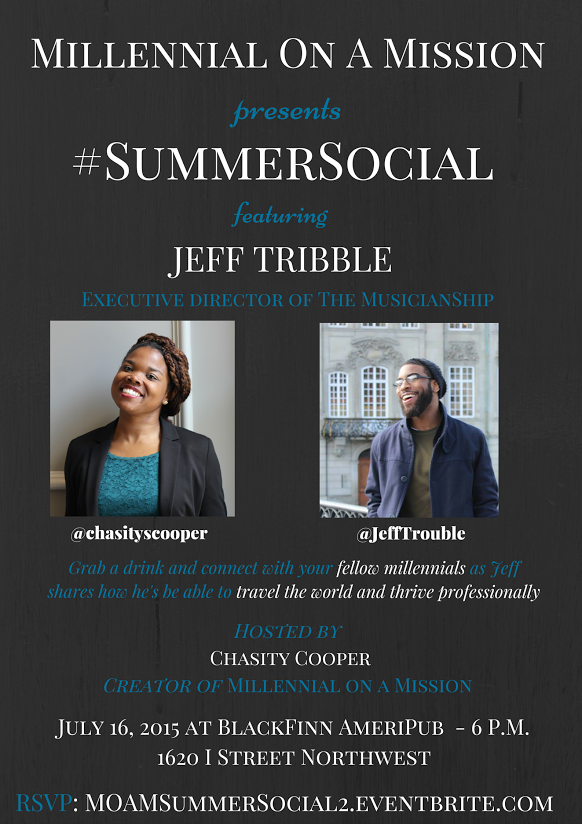 Millennial On A Mission Presents: #SummerSocial
By Her Agenda Staff

Jul. 15 2015, Published 8:00 p.m. ET
VENUE: Blackfinn AmeriPub
ADDRESS: 1620 I Street Northwest, Washington, DC 20006, USA
Join Millennial on a Mission for the second installment of #SummerSocial, a networking event dedicated to connecting and empowering young professionals who are eager to make change in their communities. The event's goal is to create a comfortable space for millennials to exchange ideas, learn from one another and be inspired.
Each month, a new Millennial on a Mission (M.O.A.M.) will join to share how they've made their passions and purpose collide.
For July, the event sponsors are excited to have M.O.A.M. Jeff Tribble, Executive Director of The Musician Ship, join to share how he is able to travel the world and thrive professionally.
Click here to for more information.
Article continues below advertisement