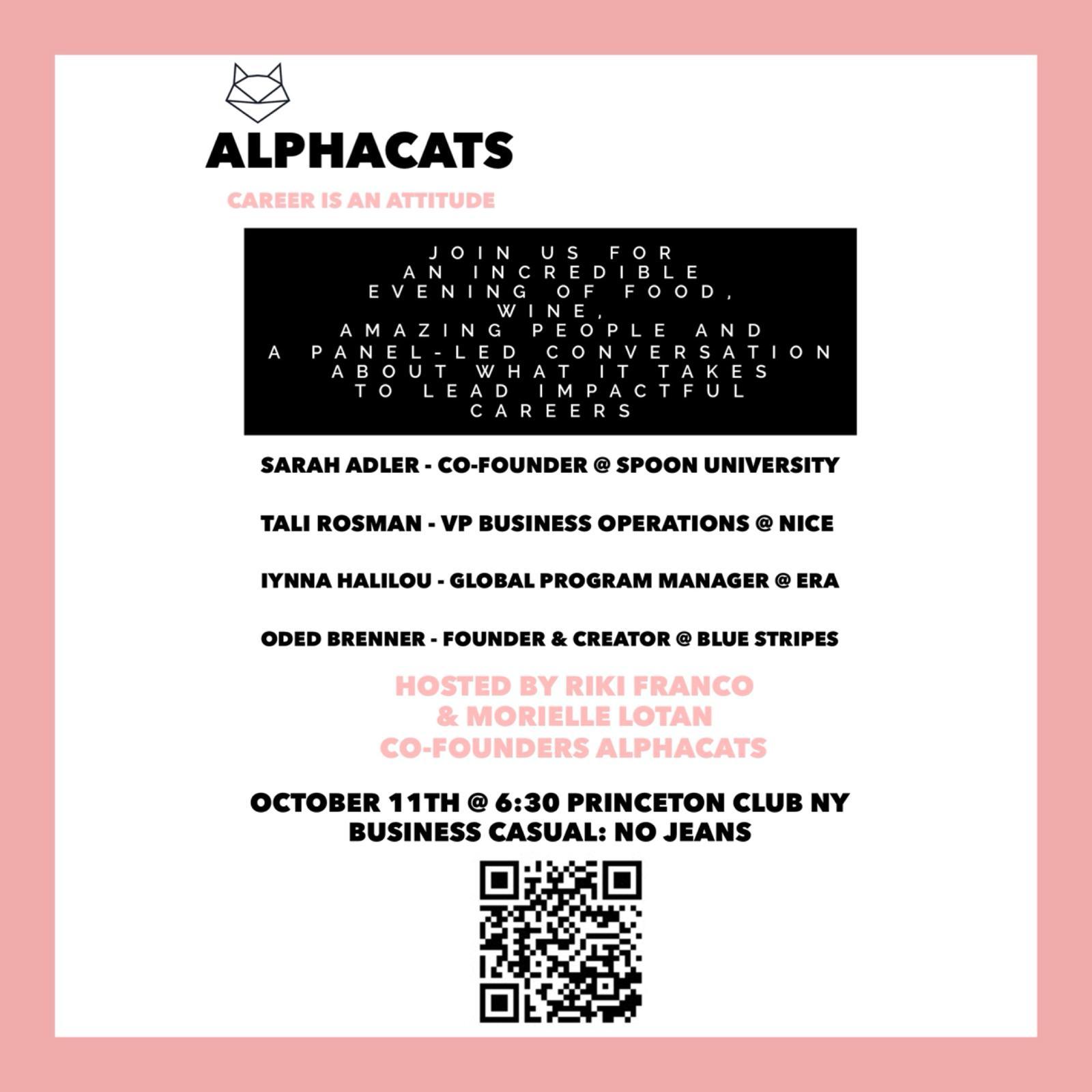 Moving Mountains- Personal Journeys of Impactful Careers: New York
By
Her Agenda Staff
Oct. 10 2018, Published 8:00 p.m. ET
VENUE: Princeton Club of New York
ADDRESS: 15 W 43rd St, New York, NY 10036, USA
Get Tickets
Alpha Cats is an exclusive network of professional women made up of inspiring individuals who see career as an attitude. We are thrilled to invite you to join us on October 11th for our event:
Moving Mountains- Personal Journeys of Impactful Careers
Join us for an inspiring, raw, and most importantly brutally honest conversation about endurance as an invaluable tool in building the career that you want. Our guest speakers are entrepreneurs, executives and social activists who will reveal their journeys of success and struggle. Some of the questions we are curious about are: What is at stake each time we climb the next step? How do we set goals for ourselves that are beyond our foreseeable reach? What is it like to compete with our colleagues? How do we navigate between personal and professional choices?
The conversation will be facilitated by Riki Franco and Morielle Lotan, Co-Founders of Alpha Cats and will be followed by a Q+A from our audience.