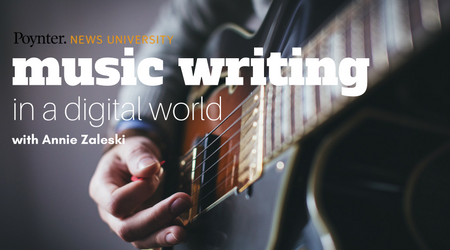 Music Writing in a Digital World
By
Her Agenda Staff
Aug. 23 2017, Published 8:00 p.m. ET
Music journalism has been immortalized in pop culture for decades as a profession in which writers hobnob with rock stars in glamorous settings. The reality is far different: Music writing is one of the most complex and knowledge-based types of journalism, and requires constant practice, research and trial-and-error to get right.
This webinar will start with insights into what kinds of research goes into music writing — and why comprehensive research is so important — and delve into the nuts and bolts of how to describe sounds. It will also cover how to determine context and audience for articles; how to write fairly and respectfully about non-cis-male musicians; and how to find the line between objectivity and subjectivity, even in reviews.
With so many albums released in a given year, music writing remains a powerful way to illuminate hidden gems and go deeper into the motivations of musicians making captivating, life-changing art.