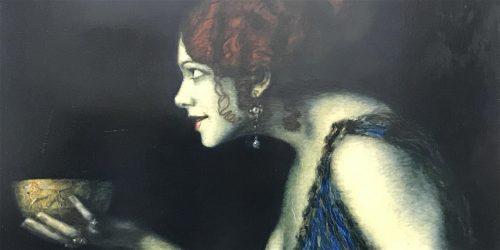 Nasty Women Tour of the Metropolitan Museum
By
Her Agenda Staff
Jan. 17 2020, Published 7:00 p.m. ET
VENUE: The Metropolitan Museum of Art
ADDRESS: 1000 5th Avenue New York, NY 10028
Get Tickets
Throughout history, there have been nasty women feisty path-breakers who make themselves heard. And the Met's walls are full of them find out on the Nasty Women tour!
It might seem that the women in the Met are mostly Virgin Marys or bathing beauties. In fact, however, there are powerful and ambitious—even intimidating— women hidden throughout the collection.
From an entire gallery dedicated to a female Pharaoh to a paintings by and of (and donated by!) famous suffragettes, the Met has a surprisingly rich collection of women who ruled, of women who scared, of women who patronized, of women who painted, of women who politicked—of role models for today's liberated woman.
So come on the fun and informative 2 hour walking tour of the Met, and learn about:
– the queen who started the Valley of the Kings
– the fertility goddess who preceded Zeus
– the female monsters of Ancient Greek mythology
– the first famous woman painter
– Marie Antoinette's marketing director
– an 18th century woman scientist
– the courtesan who stared down the Revolutionaries
– the feminism of Mary Cassatt's paintings
– the Met's great suffragette donor
Come learn about woman of the past who persisted—and triumphed—on the Nasty Women of the Metropolitan tour!
***Tours meet 15 minutes before departure time, in the Metropolitan's Great Hall, to the right of the entrance, at the feet of the colossal statue of Pharaoh Amenhamet II. Please allow yourself time for the coatroom lines if necessary, and note that no restrooms are available in the Great Hall.***