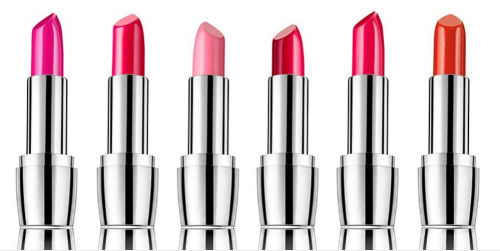 Never Mind the Lipsticks: How the '70s Changed Beauty
By
Her Agenda Staff
Nov. 4 2021, Published 8:00 p.m. ET
VENUE: The National Arts Club
ADDRESS: 15 Gramercy Park South New York, NY 10003
Get Tickets
Join freelance writer and consulting copywriter to the beauty industry Ilise S. Carter for a glance back at a decade when lipstick served as both a witness and a catalyst to history.
The 70s have long been thought of as a low point in American culture and style. However, for the beauty industry, the era of disco and Watergate marks a tremendous shift in the who, how, and why of lipstick wearing. Drawing from her book, The Red Menace: How Lipstick Changed the Face of American History, Carter weaves together how the shades on everyone from Marsha P. Johnson to Dolly Parton made a lasting impression on the course of our politics and pop culture.
Host: The mission of The National Arts Club is to stimulate, foster and promote public interest in the arts and educate the American people in the fine arts.