Our Time Is Now Conference: Unlocking The Keys To Our Wealth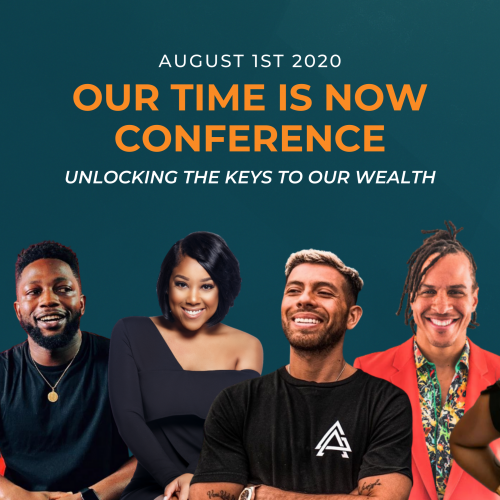 Get Tickets
On August 1st, join Shawn Anthony from his podcast "Schools Over...Now What?" and Michelle Blue from her talk show "The Journey with Blue" for a one day digital conference and experience that is packed with the culture's leading entrepreneurs and experts to gain the knowledge, resources and strategies to start your business and take it to the next level. The conference providing real tools to over 3,000 millennial entrepreneurs of color to start, grow, and scale their businesses now.
In such a time as this, if true equity and change is to be brought about, it must start with economic empowerment within our community. Through entrepreneurship and true ownership, we can start building wealth for generations to come.
They have confirmed investor, Gerard Adams and Senior Contributing Editor of Forbes, Pauleanna Reid, tech entrepreneur Mims on the lineup of speakers and expert-led workshops.
There are no limits to where we will go.