PANEL: The Future of Wellness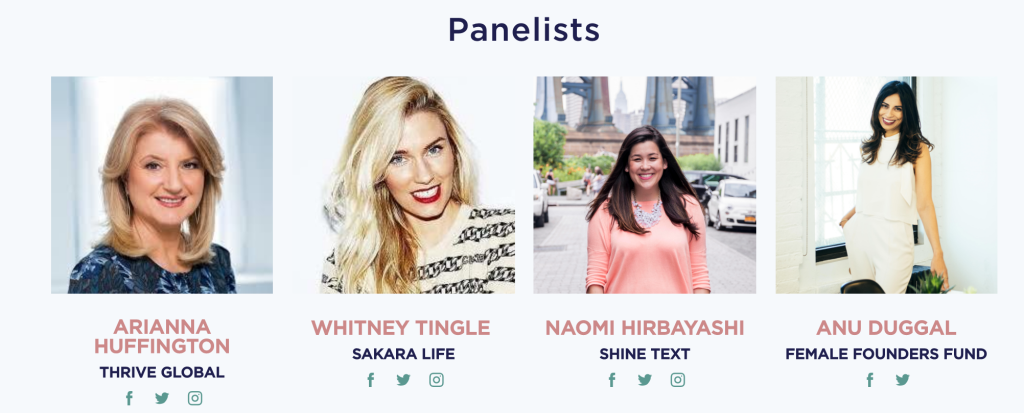 Arianna Huffington of Thrive Global, Whitney Tingle of Sakara Life, and Naomi Hirabayashi of Shine Text.
Over the past few years, the wellness industry has scaled into a $3.75 trillion dollar market opportunity encompassing new business opportunities that range from juice bars and meditation apps, to paleo diets and barre studios. Consumers around the world are changing the way they live, work, and play - creating massive opportunities for products and services that cater to this market.
Female Founders Fund is bringing together three women who are at the forefront of the wellness industry to share what inspired them to build their businesses, how they have scaled and what trends and predictions they see coming to life in the next five years. We'll discuss how to build a brand in the wellness industry and connect with consumers, what companies they look to for inspiration, and the trends that inform their business strategies.