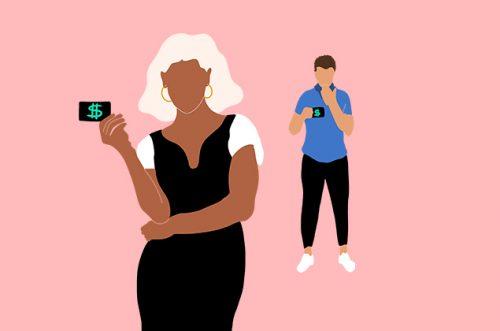 Personal Finance for Freelancers, Entrepreneurs, and Artists - Workshop
By Her Agenda Staff

Jul. 16 2019, Published 8:00 p.m. ET
ADDRESS: 30 John Street, Brooklyn, NY 11201
Surviving and thriving as an entrepreneur, freelancer or startup requires strong financial management skills, but getting there can feel stressful and overwhelming, especially when your income is variable. You'll set financial goals, create a spending plan that works for you, and establish the habits that lead to financial health. You'll learn how to make financial planning less time-consuming by spending 30 minutes a week directly focused on your budget, spending, savings, and investments. You'll also learn how to create immediate growth in your savings and investment accounts. The instructor, Galia, will also share key techniques for taking the stress and uncertainty out of planning for retirement. You'll be able to confidently and successfully manage your personal finances, and have more time (and money!) to do the work you love.
Article continues below advertisement
• Sleep Better At Night Because You Are Financially Fit.
• End Your Stress Around Spending.
• Start Saving More Money.
• Learn about Mutual Funds and Investing.
• Put More Money in Your Wallet and Bank Account.
• Direct Your IRA with Ease.
• Open Your Conversation to Money.
• How to Manage Your Money with a Variable Income.
About the instructor Galia Gichon: an independent personal financial expert with 20+ years in financial services, with nearly 10 years on Wall Street and an MBA in Finance. She is actively involved in Angel Investing networks focusing on women-owned and impact startups. She started her career at Bear Stearns and Nomura Securities as a bond research analyst. After leaving Wall Street, she founded Down-to-Earth Finance, an independent financial education firm, making numerous media appearances including Today Show, CNN, New York Times and is a frequent speaker at Barnard College's Athena Center for Leadership. She is also the author of "My Money Matters" featured on TODAY SHOW. Galia has an MBA in Finance from Fordham University and a BSBA in Finance from University of Florida