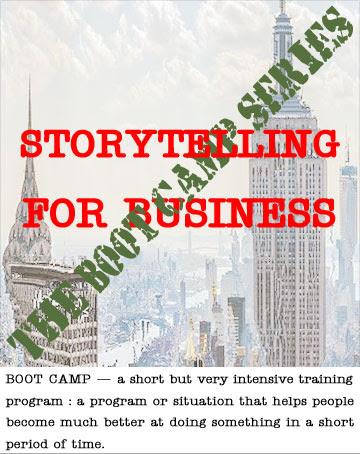 Personal Networking Workshop: Part Two of Business Bootcamp
By Her Agenda Staff

Aug. 2 2017, Published 8:00 p.m. ET
VENUE: Science, Industry and Business Library (SIBL)
ADDRESS: 188 Madison Ave, New York, NY 10016, USA
Learn to apply the classic story formula to networking situations, to engage potential prospects' interest and position yourself in their minds as a rescuer and problem-solver.
In a brainstorming session with your peers, analyze other participants' stories and share your immediate reactions from the standpoint of a prospective client.A professional narrative development consultant will lead the group discussion and help you craft the feedback into conversational explanation of your business creatively phrased to pique interest and set you apart from the competition.At the end of this workshop, you will have learned how to:
Article continues below advertisement
Recount a classic story formula and your role in it
Explain what you do/sell in one sentence, a short paragraph, and a full sales pitch
Convince prospect that your product/service will enable them to prevail over adversity
Join us for a fun, dynamic interactive session and schedule a free follow-up meeting with a SCORE NYC mentor at your earliest convenience.Please Note:
This is a creative, full-participation boot camp, similar to writing or acting boot camps. You must be an active-business owner ready to share your experience and receptive to the experiences of other participants. Here, "active business" means
(1) you've worked with at least 1-2 paying clients;
(2) you have a live website that can be accessed online during the session. Participation is limited to 15 attendees.
Walk-ins will be turned away.