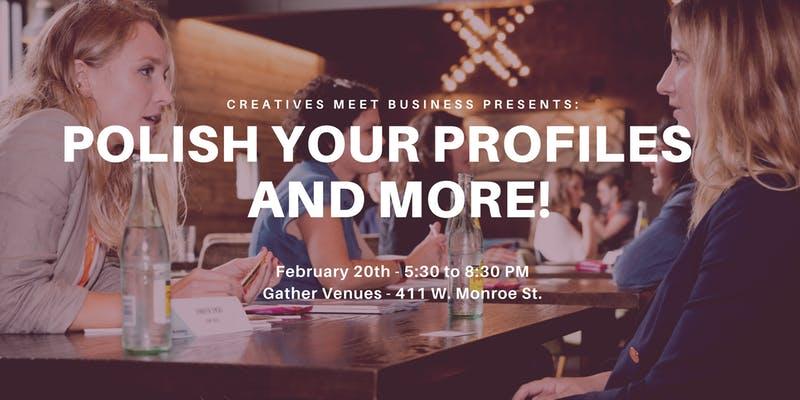 Polish Your Profiles and More!
By
Her Agenda Staff
Feb. 19 2019, Published 7:00 p.m. ET
ADDRESS: 411 West Monroe Street
Get Tickets
2019 is officially upon us. And you know what that means...New Year's Resolutions, a renewed interest in treadmills, and a feeling of utter exhaustion with tackling too much too quickly. But have no fear, Creatives Meet Business is here to help!
With goals and plans now firmly in motion, how about some support in getting everything polished up? From headshots to resumes to bios, they've got you covered. Sit down for 10 minutes with up to two** of their pros and get personalized, one-on-one attention where you need it most.