#PowerHour Chat With The Women Of Google Digital Coaches: Opportunity For All - Accelerating Your Idea With Technology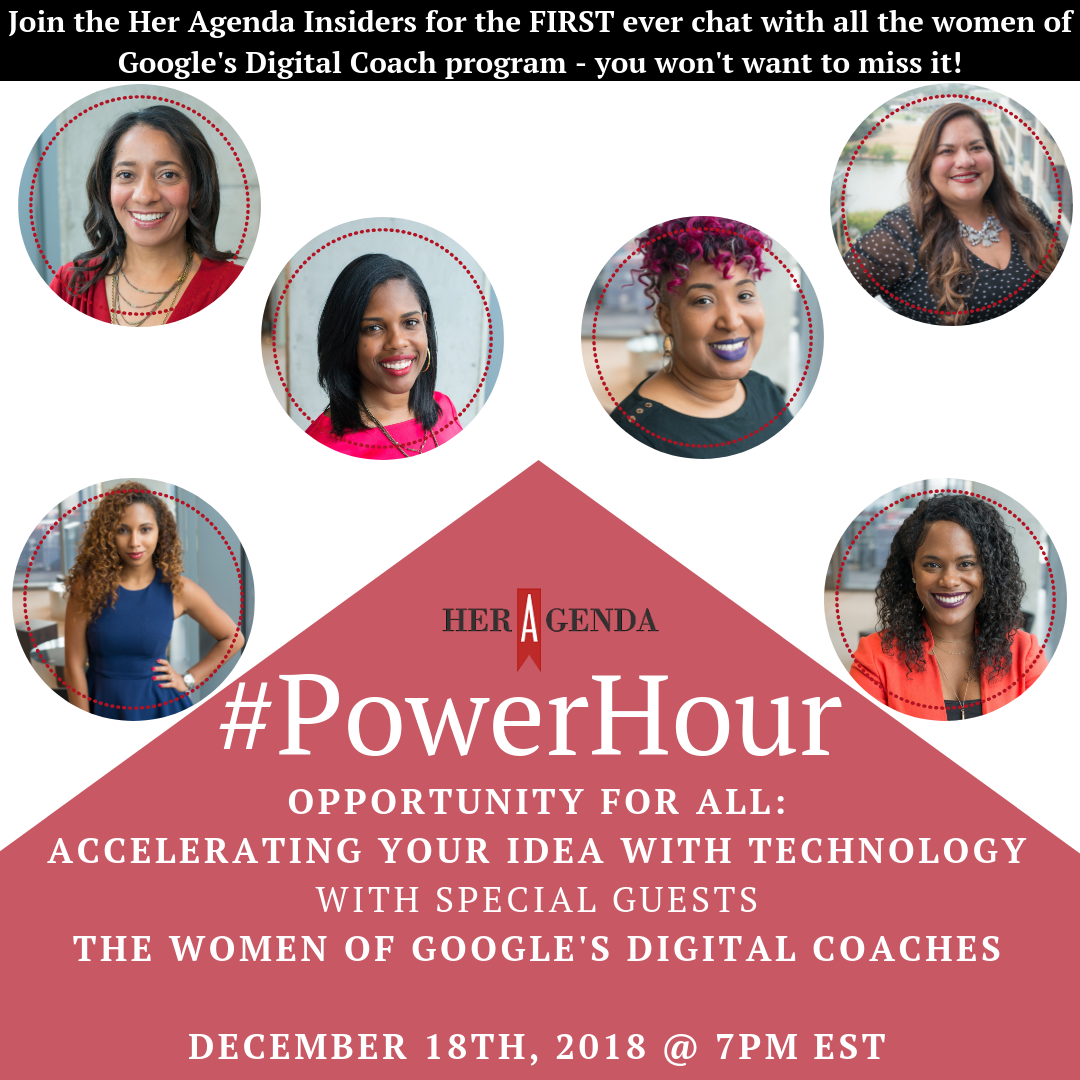 VENUE: SLACK (HER AGENDA INSIDERS!) - SUBSCRIBE TO JOIN THE CHAT
Get Tickets
Have you ever had an incredible idea - a creative project, the next big invention or entrepreneurial venture...but didn't know where to start? Millennials catch a lot of slack for their constant use of the internet and technology for problem solving, but what some don't realize is how we can these tools to kickstart our dreams.
Join the Her Agenda Insiders for a #PowerHour with the women of the Google Digital Coaches program. This Power Hour will feature six women from the team. The program started to provide "equal opportunity for all business owners and entrepreneurs to grow and thrive online."
For this Power Hour, we have six special guests - each leaders in their region and industry!
Daraiha Greene - Multicultural Strategy Lead on the CS Education in Media Team @ Google
Join the Her Agenda Insiders on December 18th at 7PM EST on our Slack channel to learn from this group of accomplished women and kick off the near year inspired! Not an Insider? Join today for access to this exciting chat!