Power Hour With Tanya Van Court: Setting And Achieving Your Goals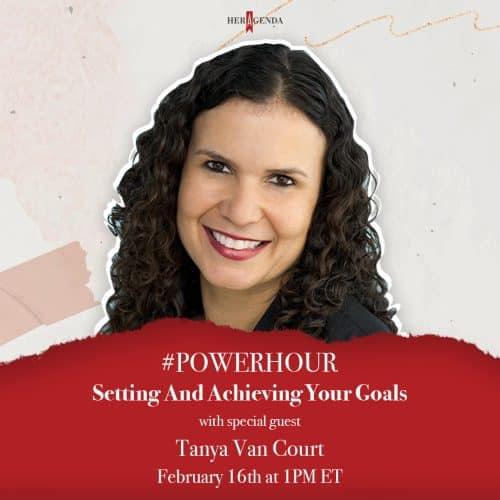 VENUE: Slack (Her Agenda INSIDERS!) - subscribe to join the chat
Get Tickets
On February 16th, Tanya Van Court, former Nickelodeon and ESPN executive, now Founder and CEO of Goalsetter, a smart money app that helps every member of the family achieve savings goals is joining the Her Agenda INSIDERS to chat about setting and achieving financial and career goals.
Tanya Van Court is the Founder and CEO of Goalsetter, with an extensive track record in the digital space. Prior to her role at Goalsetter, Van Court led digital products at Nickelodeon. Van Court has also served as Senior Vice President of Partner Marketing at Discovery Education, where she launched digital textbooks to schools across the country. Prior to Nickelodeon and Discovery, Van Court served as Vice President of new media products for ESPN, where she led the launch of online streaming service, ESPN3.
Van Court holds two degrees in engineering from Stanford University, and three degrees in parenting from her children Gabrielle, Hendrix, and Maxwell.