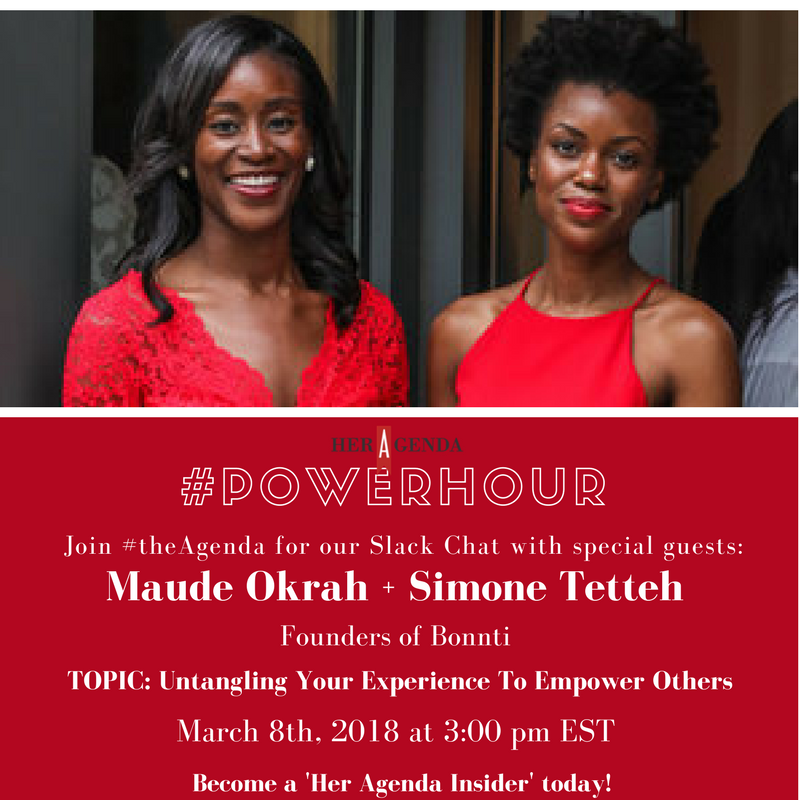 #PowerHour Chat with Maude Okrah & Simone Teeteh: Untangling Your Experiences To Empower Others
By
Her Agenda Staff
Mar. 7 2018, Published 7:00 p.m. ET
Nine times out of ten, many of our personal experiences have been shared by others - but sometimes we're to shy to utter then out loud. For founders Maude Okrah and Simone Tetteh, the journey to finding a good hair stylist was something that they just couldn't bear to do alone - and that's why they decided to create Bonnti, a mobile platform which helps women of color navigate and simplify their hair experiences.
On March 8th, join Maude and Simone as they share what inspired them to create this mobile app, what challenges they've faced along the way, and how working together has made their friendship stronger.
To join the conversation, you must be a Her Agenda Insider. Subscribe to #theAgenda by clicking here.