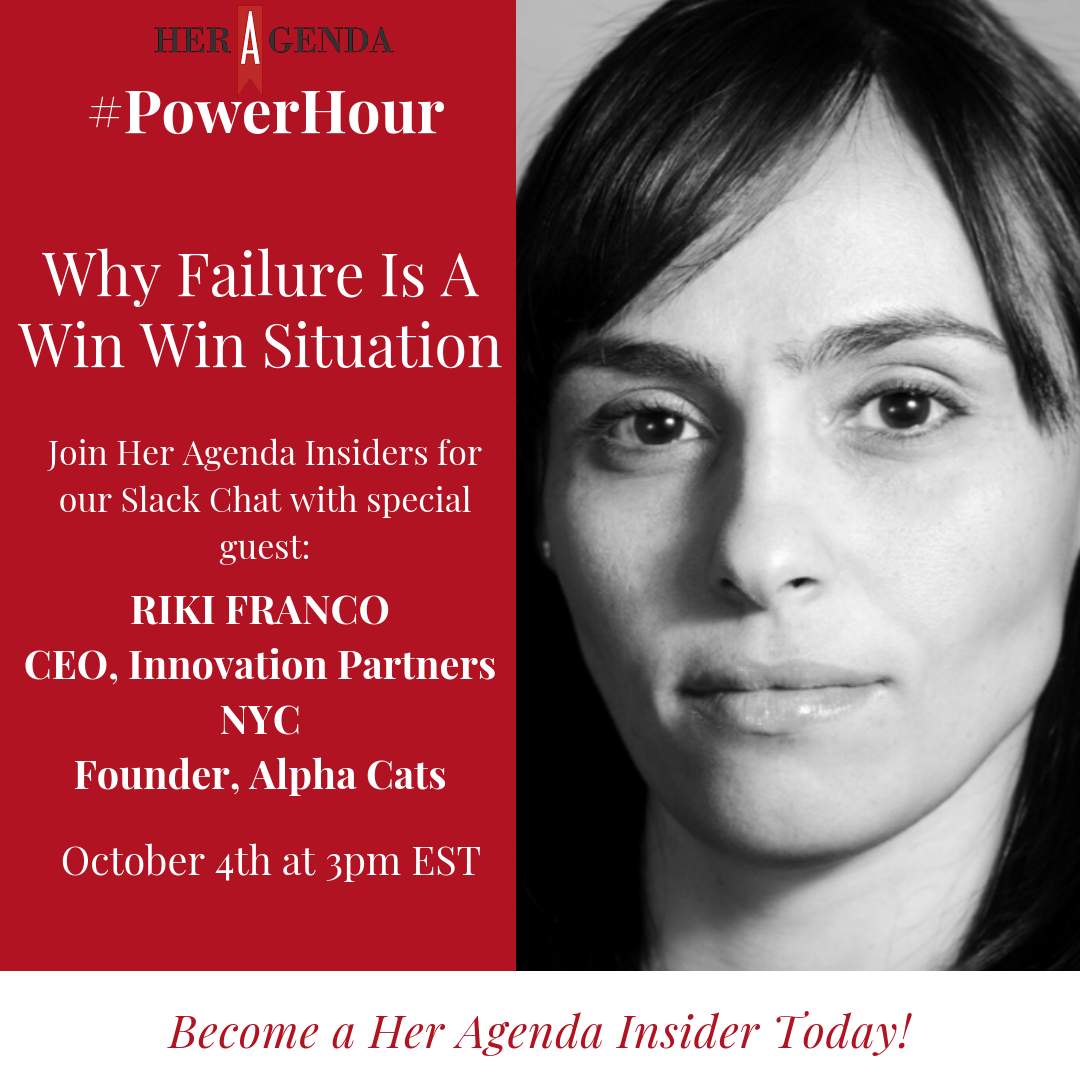 #PowerHour Chat with Riki Franco: Why Failure Is A Win Win Situation
By
Her Agenda Staff
Oct. 3 2018, Published 8:00 p.m. ET
VENUE: Slack (Her Agenda Insiders!) - subscribe to join the chat
Get Tickets
Time after time, you see motivational posters promoting the importance of learning from your failures. Whenever you're going through one, these lessons can be hard to see, or to stay motivated through. It still rings true that failure is inevitable, but how you deal with the aftermath is in your hands.
Join the Her Agenda Insiders at our next #PowerHour chat with Riki Franco, CEO of Innovation Partners NYC and Founder of Alpha Cats. At Innovation Partners NYC, Riki represents international founders in getting their start-up launched in the United States. Prior to her work with Innovation Partners NYC, she was a co-founder of two ventures (FeedMe and The Private Chef NYC).
She comes from a finance background, and was the youngest CFO of a global jewelry company in Mexico who oversaw $300 million in yearly revenue. She is also Founder of Alpha Cats, an exclusive network of women who see career as an attitude.
Join us on Thursday, October 4th at 3pm EST on Slack.
Don't forget that to join the conversation you must be a Her Agenda Insider - sign up below!